Attoseconds, quantum dots and mRNA secure Nobel science prizes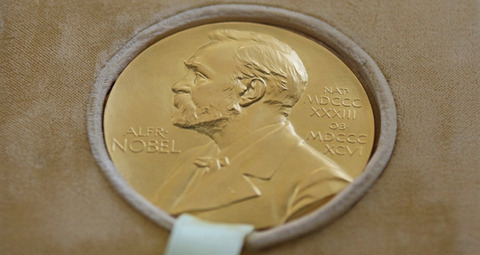 Two researchers hailed by judges for their contributions to the "unprecedented" rate of vaccine development in the wake of the Covid-19 pandemic are among the eight individuals to receive one of this year's three Nobel Prizes for science.
Colleagues Hungarian scientist Katalin Kariko and immunologist American Drew Weissman had been widely tipped to win the Nobel Prize for Medicine for their key contributions to messenger RNA (mRNA) technology, and thus the development of COVID-19 vaccines.
It represents the culmination of a decades-long struggle by the pair to gain support for research into the potential of mRNA.
Their work laid the foundation for the development of mRNA-based COVID-19 vaccines, in particular that jointly developed by BioNTech – where Kariko previously worked as senior vice president and head of RNA protein replacement – and Pfizer.
The award is made by the Nobel Assembly of Sweden's Karolinska Institute medical university and, as with the other Nobels, includes prize money of 11 million Swedish kroners (equivalent to £0.8 million-plus) shared between the winners.
Nobel Prizes for Physics and Chemistry for 2023 were awarded to two trios. The Physics award went to Pierre Agostini, Ferenc Krausz, and Anne L'Huillier for their generation of ultra-short 'attosecond pulses' of light to study the processes taking place within atoms and molecules, providing never previously achieved insights into electron dynamics.
Former Nobel committee for physics member L'Huillier's one of just five women to receive the Physics award.
Nanotech pioneers Moungi Bawendi, Louis Brus, and Aleksey Ekimov received the The 2023 Nobel Prize in Chemistry on account of their quantum dots research, the small clusters of atoms whose properties are determined by quantum phenomena. Quantum dots contribute to applications including LED lamps and biological tissue mapping.
A total of six Nobel Prizes are now offered each year, three for science and one each for economics, literature and world peace. Founded in 1895 by the Swedish industrialist Alfred Nobel, the prizes were first awarded in 1901, with economics being added in 1968.
Five of the prizes are awarded by committees organised by a leading Swedish institution, including the Karolinska (medicine), Royal Swedish Academy of Sciences (physics, chemistry and economic sciences) and the Swedish Academy (literature). The peace prize is awarded by a committee chosen by the Stortinget, the Norwegian parliament, dating back to the country's former union with Sweden.
To read more about the Nobel Prize winners or watch the live stream awards, click here.