The iron is hot for life science recruitment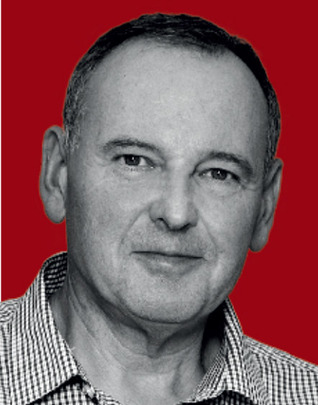 The life science industry has been hard at work throughout the current crisis, demonstrating the outcome of having the right skills in place at the right time. Dr Steve Arlington believes now is the time to strike, when the iron is hot, to attract new recruits to life sciences
…we must ensure new entrants to life sciences see the sector as a place where innovation happens
The breakthroughs in vaccine development that the life science industry has achieved in just ten months is remarkable. It is testament to the willingness of industry organisations, charities, diagnostics firms, governments, regulators, and academia to rise to challenges unforeseen. Collaboration has taken place across industries, borders, and consortia, and the results have been hugely beneficial to populations around the globe.
Yet, putting this vision of a collaborative future into long-term practice requires further work. Many organisations are still reticent when it comes to sharing data and knowledge. For those willing to share data, the underlying infrastructure that allows it to be done so quickly and securely is still lacking. This is particularly true of sharing information outside the life science ecosystem, due to interoperable tools and an absence of centralised data platforms.
Another extremely encouraging outcome of COVID-19 innovation, and one that we must work hard to maintain, is the increasing interest in the life science sector. More people than ever understand what we do and how we do it, and many more will now be considering a career in the sciences. This ranges from graduates, to those at every rung on the career ladder who realise their capabilities can benefit life sciences and healthcare R&D in a way they hadn't considered previously. For example, there's now increasing room for data scientists to apply their expertise to lab work, and business analysts can turn their skills to facilitating organisations' shift to a hybrid remote working model.
But for this increased interest to bear fruit, we must ensure new entrants to life sciences see the sector as a place where innovation happens. For laboratories, this means not just focusing on recruiting those with biology and statistical literacy skills, but reflecting the scope of innovation by attracting people skilled in digital and engineering, for instance. This is where apprenticeships and other entry-level schemes for lab technicians will be crucial – something all organisations and governments should be championing.
At the Pistoia Alliance, we support these aims with our own collaborative groups, alongside exploration of education and training courses for new entrants and those wanting to up- and re-skill. We believe true scientific innovation can only be achieved when we support each other, and we welcome all organisations with something to offer the industry and new entrants to come and get involved.
Author: Dr Steve Arlington is President of the Pistoia Alliance; pistoiaalliance.org