The hidden power of mathematics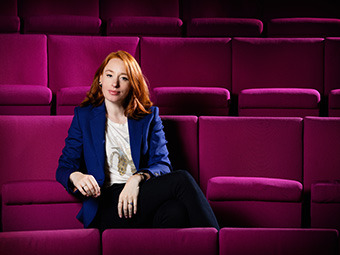 As she gets set to tread the boards for the Royal Institution Christmas Lectures, Dr Hannah Fry talks romantic maths, AI and Rubik's cubes…
Your three-lecture series is called Secrets and Lies: The Hidden Power of Mathematics. Can you offer any hints of what we can expect?
Unless you haven't been paying attention we're completely surrounded by stories about facial recognition, filter bubbles, and phones listening in to our conversations etc, and I guess what we're trying to do in this year's Christmas Lectures is take a step back and see how those things are all connected. Because there is a hidden web of mathematical number crunching behind the scenes analysing every move you make and using that information to work out what you're going to do next.
We want to peel back some of the mystery, understand a bit more about the algorithms that we've invited into our lives and the impact they're having on all of us, for good and bad.
And along the way, we'll reveal some of the surprising and delightful ways that mathematics can decode the every day.
Public engagement is a big part of your work. Is it difficult to try to transform the public perception of maths?
I've always thought it's a bit of a shame that maths has this reputation for being something that only belongs in a dusty textbook that nobody wants to read. All the answers are in there in the back of the book, they were all wrapped up long ago, and all you have to do is get through it to pass exams. But the reality is quite different. For me, I've always thought maths was the most glorious playground where you can create imaginary worlds, pull them apart and discover all kinds of delights within them. But more importantly I think maths has an incredible ability to really puncture our perceptions of reality to reveal how often our intuition lets us down and give us a new way of looking back at ourselves.
Ultimately I don't find public engagement difficult because I found that if you can tell people a great story about how you can use maths to have less arguments with your spouse, or how farmers can use it to make sure cows have more female cows, then it becomes very obvious that people's perceptions of the subject are just founded on earlier exposures to maths that might not have had such real-life applications.
Your book The Mathematics of Love, applies mathematical thinking to aspects of dating and romance. Is it difficult to apply a very clinical approach to such a human experience?
I think that's the main objection – that something that's as mysterious as romance shouldn't be subjected to the coldness of numbers. And broadly I agree – I think there are some aspects of romance that you can't touch with maths –but that doesn't mean there aren't still patterns in your romantic life that lend themselves to being viewed through a mathematic lens. Things like how many partners you have in your lifetime or how long you wait until you settle down, or even which photo you choose to best present yourself in online dating. Those are things that maths is uniquely capable of providing insight into.
Presumably though, there are there some instances where maths loses its ability to make sense of human behaviour and the world around us?
Yes, totally! There are some people who would say that there's nothing about our brains, ultimately, that can't be replicated by some kind of calculation process. So even the really innately human things like longing, hope, anxiety and lust are all, at some level, just neurons firing on and off in our brain. I don't buy that argument. Or at least I think we're as far away from it being possible that it might as well not be true. Because where we are right now, there are huge swathes of our character that don't lend themselves to being described mathematically. Even the things that you can describe using maths, like the route we'll take to work in the morning, there are still vast amounts of uncertainty. So, if you give me an entire town, I can tell you with quite a lot of certainty how many cars will be on the high street in the morning. But what you're going to do with your car that morning is impossible to predict. And I think that's a really key point. There's so much you can do with maths in understanding human behaviour, but you also need to understand its limits, and that's why we're focusing on that in the 3rd Lecture this year.
You've been vocal about the need for regulating new technologies. Do you think we overestimate or underestimate the capabilities of something like AI?
I think both. On the one hand, we've got a habit of reading stories and accepting them as fact. As a really good example, last year there was a group who claimed they'd built an algorithm which could tell whether you were gay or not based on a single photograph, with an 81% accuracy. On the surface that sounds both astounding and terrifying, until you realise that 94% of adult males identify as straight. Which means that if, rather than using loads of facial recognition nonsense, the AI had just labelled everyone as straight, it would beat its own score by an amazing 13%. Strangely, no one seemed to spot this at the time.
But on the other hand, I think there are really serious issues about fairness, about democracy, about privacy that people aren't taking seriously. We are underestimating the profound and irreversible impact that these things are having on the shape of our society.
What can you tell us about your new book, The Universe Through a Keyhole?
I haven't written it yet, so almost nothing! I'm sorry! Except it's not called The Universe through a keyhole anymore! And it's going to be amazing.
One final thing… and we always save the best for last…You say you can solve a Rubik's Cube in three minutes. Is there a knack?
Yes, there is a knack. There's a step by step process you can find easily online. The trick is to start with a cross of a certain colour, at the top of the cube, and then you place the corners. That's the top layer sorted and then you just work your way down. There's an algorithm for it. If you're slow, like me, then you just use the same algorithm all the time no matter what the cube looks like. But when you get really good like professional Rubik's cubers, then they adapt their algorithm based on the patters they see in the cube. We'll have a robot doing this in the Lectures and it's really fast.
Or you could just peel off all the labels and stick them in the right place…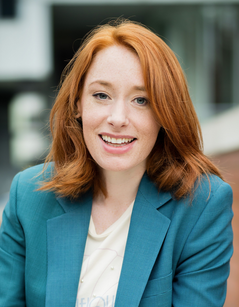 Dr Hannah Fry is an Associate Professor in the Mathematics of Cities at the Centre for Advanced Spatial Analysis at UCL. She is the 2019 Royal Institution Christmas Lecturer. The Lectures will be broadcast on BBC Four at 8pm, on the 26, 27 and 28 December and iPlayer.