New record for largest neutron star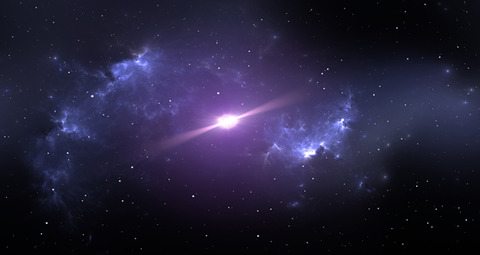 Astronomers at the NANOGrav Physics Frontiers Center have observed the biggest neutron star ever recorded, which is almost too massive to be in existence.
The pulsar, J0740+6620, is 2.17 times the mass of the sun and has a diameter of about 15 miles. This measurement approaches the limits of how massive and yet compact an object can become without crushing itself into a black hole.
Scott Ransom at the National Radio Astronomy Observatory said: "Neutron stars have this tipping point where their interior densities get so extreme that the force of gravity overwhelms even the ability of neutrons to resist further collapse.
"Each 'most massive' neutron star we find brings us closer to identifying that tipping point and helping us to understand the physics of matter at these mindboggling densities."
J0740+6620, which is about 4,600 light years from Earth, was observed during observations as part of a wider search for gravitational waves.
Researchers measured the neutron star's mass based on the Shapiro Delay, when gravity from a nearby white dwarf star warps the surrounding space and makes radar signals travel further.
"The orientation of this binary star system created a fantastic cosmic laboratory," Ransom said.
Astronomers used the National Science Foundation's Green Bank Telescope in Pocahontas County, USA. Their research was published in Nature Astronomy.