Quantum microphone measures phonons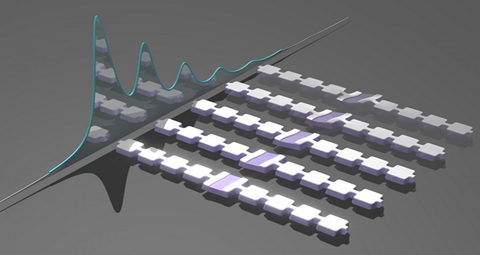 A quantum microphone that measures individual sound particles has the potential to create more compact quantum computers that manipulate sound instead of light.
Stanford University researchers created the device, which stores quantum information as phonons (the quantum unit of sound) instead of photons (the quantum unit of light).
Because phonons are easier to manipulate and have wavelengths thousands of times smaller than light particles, this could mean smaller quantum computers in the future.
Study leader Professor Amir Safavi-Naeini, from Stanford's School of Humanities and Sciences, said: "Sound has this granularity that we don't normally experience. Sound, at the quantum level, crackles.
"We expect this device to allow new types of quantum sensors, transducers and storage devices for future quantum machines."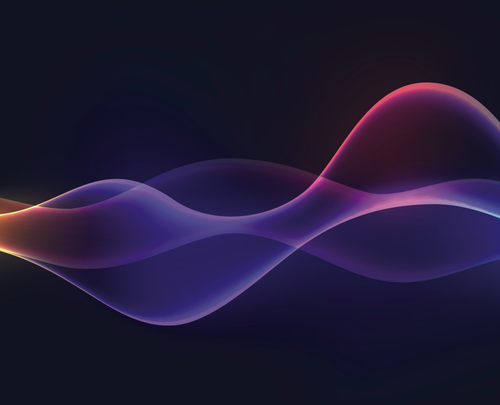 A phonon is a definite discrete unit or quantum of vibrational mechanical energy, such as sound. One phonon corresponds to energy ten trillion trillion times smaller than that required to keep a lightbulb on for one second.
The quantum microphone consists of supercooled nanomechanical resonators that are only visible through an electron microscope and act like "mirrors for sound".
The resonators are coupled to a superconducting circuit containing electron pairs that move around without resistance. When the mechanical resonators vibrate, they generate phonons in different states.
"By introducing a defect into these artificial lattices, we can trap the phonons in the middle of the structures," said co-first author of the study Patricio Arrangoiz-Arriola.
The circuit forms a quantum bit, or qubit, that has a natural frequency, which can be read electronically as distinct peaks in the researchers' qubit spectrum. These multiple peaks had never been seen before, Safavi-Naeini said.
What's more, the qubit can exist in two states at once – an unusual quantum effect that's already been harnessed to enable unprecedented amounts of computational power over binary computers.
The device is described in the journal Nature.