Dragonfish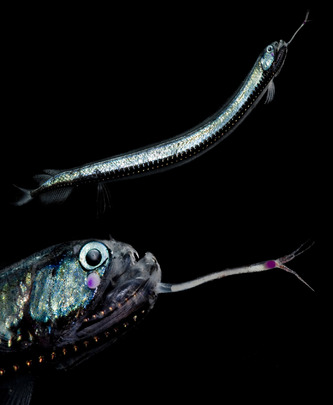 Image of a dragonfish with light emitting organs along its body.
Günther's Boafish, Stomias affinis, is a kind of dragonfish with an interesting network of photophores along the length of its body.
Credit: Danté Fenolio. This image is taken from his book Life in the Dark, published by Johns Hopkins University Press.
For a chance to win this book, please send your name, address, and organisation/institution to phil.prime@laboratorynews.co.uk by 30 September.