Pigeon thermoregulation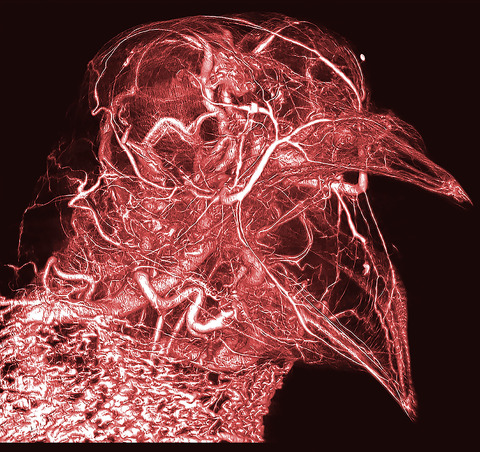 This wonderful image displays the intricate blood vessels inside a pigeon that allow it to regulate its temperature.
This wonderful image is one of the winning entries of the 2017 Wellcome Image Awards. Celebrating their 20th year, Wellcome will be showing the images at exhibitions held across the UK and internationally.
Pigeon thermoregulation, by Scott Echols. Scott is with The Grey Parrot Anatomy Project, established to create technology allowing the study of the anatomy of any animal. BriteVu, a novel contrast agent developed during the project, allows researchers to see the entire network of blood vessels in an animal, down to the capillary level. Images are taken from computed tomography scans.
Credit: Scott Echols, Scarlet Imaging and the Grey Parrot Anatomy Project