The bare-bones of hypergravity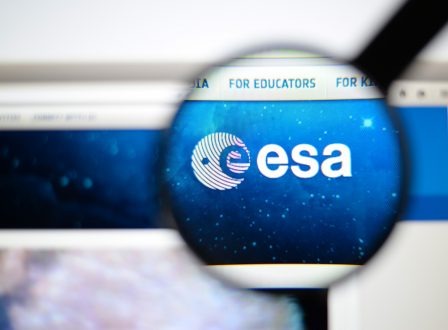 A team of student biologists have been selected to take part to study the effect of hypergravity on bone development as apart of the in the European Space Agency's Spin Your Thesis! 2018 programme.
The team, called Bristol Bone Biologists, are one of two student teams to have been chosen to conduct their experiments in hypergravity conditions at the Large Diameter Centrifuge (LDC) premises at ESTEC (European Space Research and Technology Centre), in the Netherlands.
Elizabeth Lawrence, University of Bristol PhD student and Bristol Bone Biologist team member said: "We're absolutely delighted to be given this fantastic opportunity to conduct our experiment using ESA's facilities. Without it, we would be unable to undertake much-needed investigation into the effect of altered loading on cells, hard tissue and soft tissue in the joint."
Through the experiment, the team hope to achieve a deeper understanding around the onset and development of osteoarthritis. By examining the effect of hypergravity conditions on the developing skeleton of zebrafish, the team aim to model how the cells in cartilage, bone and joint tissues experience changes in response to loading using a range of imaging techniques and computer modelling. In doing so, the project aims to see how very early changes to cells lead to longer term changes to the joint that cause osteoarthritis. These findings will help to inform current treatments for the disease.
TYhe team recently completed a gravity-related experiment training week in Belgium, at the European space Security and Education Centre where they learned the techniques needed to run their experiment successfully. In September, each team will have two and a half days to perform their experiment in hypergravity conditions with support from ESA experts.