Light-powered data storage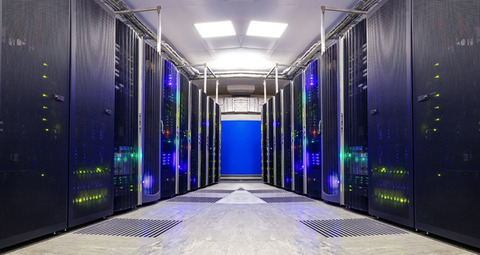 A superfast and energy efficient method of processing data uses light instead of electricity.
Lancaster University scientists developed a small antenna on top of a magnet – which are used in hard drives to transfer binary information – in order to concentrate short pulses of infrared light.
The strongest local electric field using this method was enough to navigate the magnet to its new orientation in one trillionth of a second.
Dr Rostislav Mikhaylovskiy at Lancaster University said: "Future storage devices would also exploit the excellent spatial definition of antenna structures enabling practical magnetic memories with simultaneously maximal energy efficiency and speed."
The temperature of the magnet does not increase, as the process requires one quantum of the terahertz light, a photon, per spin.
"The record-low energy loss makes this approach scalable," Dr Mikhaylovskiy said.
In traditional servers, data is encoded as binary information through the orientation of small magnets in hard drives. The read-and-write heads use electrical currents, requiring huge amounts of energy.
Datacentres consume around 2% of global energy consumption, according to Yale School of Forestry & Environmental Studies. This has been predicted to rise to 20% by 2025.