Aniline breakthrough promises cleaner, greener production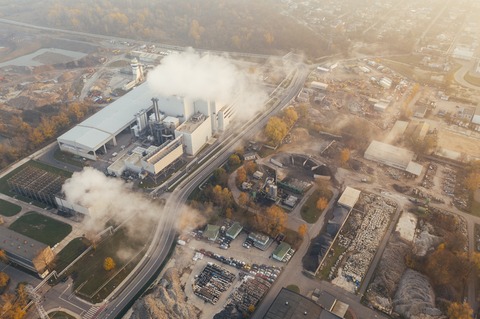 A 'cleaner, greener' method of producing anilines – frequently used in the production of manufacturing products – has been identified by a team at the University of Glasgow.
The Glasgow researchers have hailed their work as the first to employ a mediator to reduce nitrobenzines into anilines, using protons and electrons created by electrolysis of water.
Traditionally, industrial plants have employed catalysts using precious metals to react nitrobenzenes with hydrogen at high pressure and temperatures. However, the method often uses hydrogen from fossil fuels and the process is energy intensive and produces substantial chemical waste products.
The Glasgow team, whose work was published in Cell Reports Physical Science, refined the standard method of electrolysis.
They passed an electrical current through water, into which a redox mediator molecule had been dissolved. The mediator molecules collected the protons and electrons produced by electrolysis of water and delivered them to the nitrobenzenes, and also prevented direct electro-reduction of nitrobenzenes at the electrode surface.
This ensured the nitrobenzene reduction produced potentially fewer unwanted side-products, said the researchers.
Senior lecturer at the University of Glasgow's School of Chemistry Dr Mark Symes's work with graduate student Athanasios Stergiou reduced a total of 12 types of nitrobenzenes to anilines, including those commonly used in industrial processes.
Anilines feature in the manufacture of dyes, plastics and insulation, as well as pharmaceuticals such as paracetamol.
Dr Symes said their study, titled High Yield and Selective Electrocatalytic Reduction of Nitroarenes to Anilines using Redox Mediators, had built on more than a decade of research into new mediators by the university.
"Although direct electrochemical reduction of nitrobenzenes has been investigated for more than 40 years, it produces a number of undesirable side products and delivers low yields of anilines," he explained.
"We've been able to demonstrate for the first time a way to produce high yields of common anilines using the mediator we've developed at room temperature, without the need for high pressures."
He added that electrochemistry was 'inherently scalable' and would allow stacking of mediator modules to enable industrial production.
"If those large-scale reactions were powered using renewable sources of electricity, it could go a long way towards making the $11 billion (£9.2 billion) aniline production industry more environmentally-friendly," added Symes.
Pic: Marcin Jozwiak