Monitoring: The key to vaccine production and distribution safety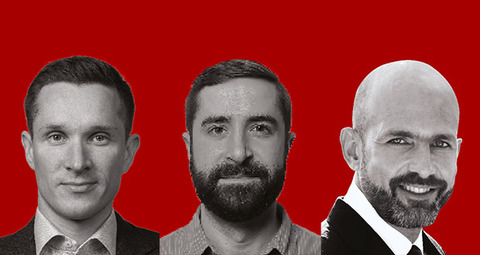 Manufacturing of any vaccine is a complex process that requires consistent monitoring to ensure efficiency and safety for the end user and for everyone involved. Here, measurement and instrumentation experts Kimmo Koivula, Justin Walsh, and Paul Daniel answer key questions about how vaccines are monitored...
Without validated bio-decontaminations, there can be contamination risks not only to the vaccines, but to personnel working with them.
With the eye of the world acutely focused on vaccine production and distribution, especially for the duration of the COVID-19 pandemic, each step in a vaccine's production must be strategically and properly measured and controlled to adhere to myriad regulations. Beyond compliance, careful monitoring is a critical component in improving quality and productivity for vaccine developers.
With so much concern for safety, there are numerous factors that must be considered during the vaccine manufacturing process. This includes monitoring several environmental conditions during the vaccine development and distribution process to ensure product efficacy.
To create a vaccine against a particular virus, that virus must be purified and its concentration in the vaccine solution measured. In addition, carbon dioxide levels need to be maintained during research, development, and production. Vaporised hydrogen peroxide, if used for bio-decontamination, is also monitored to ensure ppm concentration. And once the vaccine is in distribution, its temperature must be maintained according to specifications.
Developing a vaccine can be costly, but quality assurance achieved with accurate measurements increases productivity for manufacturers.
We asked three experts to outline some details around the importance of monitoring vaccine production processes. Justin Walsh specialises in product applications, measurement accuracy and environmental sustainability. Paul Daniel is a mapping, monitoring, and computerised system specialist for manufacturing project practices. Kimmo Koivula focuses on the automation and optimisation of industrial processes.
Q: How is the concentration of purified virus in a vaccine solution measured?
Kimmo Koivula: A refractometer is an inline process instrument that measures concentrations of substances in liquids. In vaccine production, refractometers are primarily used to purify viruses. Purifying a virus is important to vaccine production because removing impurities ensures the final vaccine's quality and efficacy.
Refractometer measurements are based on known constants like the refraction of light, making the measurement extremely reliable for demanding pharmaceutical processes like vaccine production. Developing a vaccine can be costly, but quality assurance achieved with accurate measurements increases productivity for manufacturers. Features like measurement, traceability, and scalability throughout all stages of production also ensure manufacturing efficiency.
Q: How are carbon dioxide measurements used during vaccine manufacturing processes?
Justin Walsh: During production of a vaccine, CO2 is measured from the bioreactors to monitor the pH of the solutions. These findings indicate the amount of oxygen being used, as well as the amount of CO2 being produced during fermentation. Then, as part of quality control, CO2 gas measurement helps regulate the pH in the cell culture incubators. This aids in the analysis of batch and environmental samples to ensure cleanliness and sterility.
Q: Where are vaporised hydrogen peroxide concentrations monitored?
Justin Walsh: Vaporised hydrogen peroxide is used as a disinfectant to eliminate pathogens that could interfere with vaccine safety or efficacy. Ensuring effective disinfection is critical when producing vaccines. Hydrogen peroxide sensors can monitor and control the bio-decontamination process, which is a critical step in the preparation and maintenance of the production facility and the equipment. Without validated bio-decontaminations, there can be contamination risks not only to the vaccines, but to personnel working with them. Bio-decontamination safeguards products and people.
Q: What role does temperature monitoring play vaccine manufacturing?
Paul Daniel: If vaccines get too hot or too cold the quality can decrease dramatically. This is often not an incremental change. For instance, if a frozen vaccine thaws and is refrozen, it may become completely ineffective. If the end user inadvertently receives this refrozen vaccine, they may get very little protection from the shot and have no way of knowing they are unprotected. This risk is why temperature sensors are vital during the vaccine distribution process and must be used in various strategic locations.
For refrigerated and frozen products, temperature sensors should be present in each refrigerator and freezer used to store vaccines. This is true in the manufacturer's warehouse, the distributor's warehouse and the pharmacy refrigerators and freezers. The same is true for all temperature-controlled vehicles used for vaccine transport.
Q: What can happen if temperature monitoring isn't accurate? Is that common?
Paul Daniel: Sensors used in modern monitoring systems are relatively accurate and are required by regulation to be calibrated about once a year. The more common problem is that the temperature sensors are not positioned in the correct locations. Consequently, the temperatures that are being recorded are not representative of the actual product temperature — and when temperatures are not accurately monitored, vaccine quality can significantly decrease. To solve this issue, distributors must create temperature maps of their facilities to determine the best spots to place monitoring sensors in order to ensure accurate measurements and the quality of vaccines.
Safe and effective vaccines are always a top priority, especially during a pandemic. Accurate and continuous monitoring is a vital part of vaccine production, distribution storage and requires the correct solutions to provide reliable data in demanding environments to ensure the safety of the vaccine and the health of the public at large.

Authors:
Kimmo Koivula is a Sales Manager at Vaisala
Justin Walsh is Business Development Engineer at Vaisala
Paul Daniel is Senior GxP Regulatory Expert at Vaisala, vaisala.com