Genetic rewiring drives cancer's drug resistance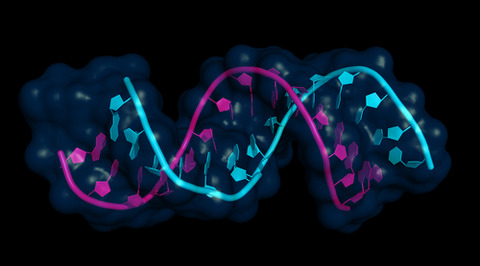 A new study suggests 'micro RNA' plays a key role in rewiring cancer cells so they can resist the effects of chemotherapy.
Scientists at The Institute of Cancer Research, London, found that a type of micro RNA known as MIR1249 plays a key role in allowing bile duct cancers to resist chemotherapy. The discovery opens up the possibility of creating new cancer drugs that target this micro RNA molecule, rather than more conventional treatments that block the action of proteins.
Study leader Dr Chiara Braconi, who carried out the research said: "It's remarkable how such a tiny piece of RNA can play such a significant role in rewiring cancer cells so that they can resist chemotherapy. There is growing interest in the idea of developing drugs against RNA rather than against proteins, as studies like ours show the important role of micro RNA in cell signalling."
Micro RNAs, unlike other forms of RNA, don't help to translate the DNA code into proteins, but instead seem to be crucial for controlling the signalling networks within cells. The researchers hope that MIR1249 could be a potential target for new drugs in bile duct cancer that could make chemotherapy much more effective. Bile duct cancer is very hard to treat and there is an urgent need to develop new therapies.
The researchers also believe that this mechanism driving resistance may be shared with other cancer types.The study is published in the journal Hepatology.