Rhamnolipids show promise in AMR fight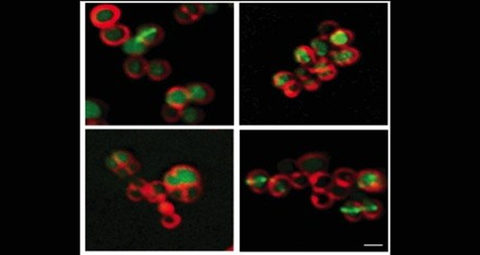 Small biosurfactant molecules known as rhamnolipids could be the key to ending antibiotic resistance by increasing the effectiveness of commonly-used antibiotics.
UNC-Chapel Hill School of Medicine researchers added rhamnolipis – produced by certain bacteria as a weapon to fight rival bacterial species – to common antibiotics such as tobramycin and measured their new potency against Staphylococcus aureus bacteria, which causes Staph infections.
Results showed that tobramycin doses that normally would have little or no effect on S. aureus populations quickly killed them when combined with rhamnolipids.
UNC Professor Brian Conlon said: "There's a great need for new ways to kill bacteria that tolerate or resist standard antibiotics, and to that end we found that altering membrane permeability to induce aminoglycoside uptake is an extremely effective strategy."
Furthermore, researchers found that rhamnolipids improved potency of antibiotics against not just multiple forms of S.aureus, but also c-diff and MRSA – major culprits for deaths in the elderly in hospitals.
Rhambolipids make holes in cell membrane of competing bacteria, allowing the antibiotics to penetrate more easily and therefore have a greater effect at a lower dose.
If rhamnolipids are shown to increase antibiotic efficacy and aid the destruction of resistant bacteria, antibiotic resistance, and the thousands of annual deaths associated with it, could be on the way out.
Professor Conlon and his colleagues previously identified that rhamnolipids enhance tobramycin's potency against test strains of S. aureus in a 2017 study. Their new research was published in Cell Chemical Biology.
Lydia Wilson