Work begins on Manchester's £42 million specialist lab at Citylabs cluster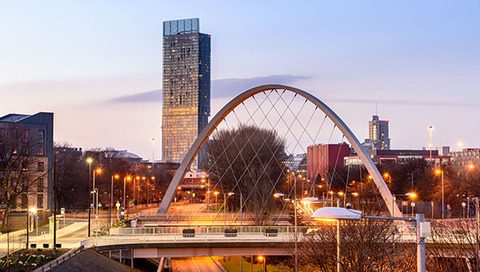 Construction has commenced on a pioneering £42 million specialist laboratory and office workspace project at the Citylabs cluster, a significant international health innovation campus.
Citylabs 4.0, situated within the Manchester University NHS Foundation Trust's (MFT) Oxford Road Campus, will provide specialised space specifically tailored to support companies engaged in precision medicine, including diagnostics, genomics, biotech, medtech, and digital health.
The Citylabs campus is a joint venture partnership involving Bruntwood SciTech, the 50:50 joint venture between Bruntwood and Legal & General, and partner MFT. The partners say it will address the UK's current crisis caused by the shortage of laboratory space.
Its seven-story development includes infrastructure capable of accommodating CL2 labs and specialized equipment. Notable features include increased floor loading, advanced cooling systems, and ventilation provisions, along with a substantial platform lift.
In addition to R&D and funding support, the joint venture provides joint clinical trials, sample supply initiatives, diagnostic collaborations, and the adoption of medtech solutions, all accelerated compared to other regions in the UK. Businesses can also access research capabilities offered by MFT, the University of Manchester, and Manchester Metropolitan University.
The building will be strategically located within Manchester's Oxford Road Corridor innovation district, which houses 50% of the city's life science businesses and is claimed to be Europe's largest clinical academic campus, contributing approximately £3 billion in Gross Value Added (GVA) each year.
Citylabs 4.0 marks the third phase in the Citylabs masterplan, expanding the campus from 192,000 sq ft to 327,000 sq ft.