Pistoia survey reveals AI is top tech investment for life sciences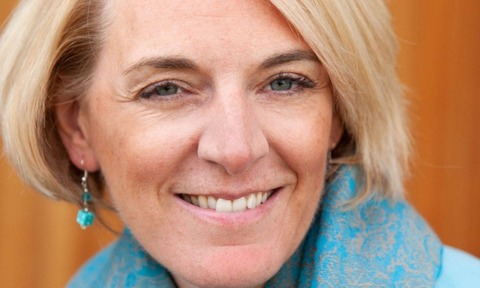 AI and Machine Learning will be the top tech investment for life science companies over the next two years, suggests a new survey from The Pistoia Alliance in partnership with Open Pharma Research.
The global advocate for sector R&D collaboration questioned 200 member experts spanning Europe, the Americas and the Asia-Pacific region and working for top pharma companies, medium enterprises and life science start-ups.
Survey results are due to be presented at the Open Pharma Research–run Lab of the Future conference in Amsterdam on 27 September.
"Our study shows that despite significant investment from individual companies, there are many opportunities for the industry to improve the modern lab by working together. The Pistoia Alliance's approach to pre-competitive collaboration will play a key role in addressing the challenges revealed by our members," said alliance President Dr Becky Upton (pictured).
"These findings give us a clear indication of where our members would like to work with peers to create the next-generation laboratory environment, including driving better data standards, knowledge sharing, and continuing to develop use cases and best practice guides."
Some 60% of respondents confirmed that AI and Machine Learning (ML) will be the top tech investment over the next two years, with more than half (54%) of labs already using AI/ML.
Early details reveal that the main barrier to AI implementation for 58% is low quality and poorly curated datasets, followed by 36% who cited data that does not adhere to the FAIR (Findable, Accessible, Interoperable, Reusable) principles. Nearly as many (34%) had concerns around data privacy and security concerns, with 30% contending that AI was not trustworthy, reliable, or responsible.
Asked what would encourage integration, more than half of respondents said best practices, business use cases, and 'how-tos' would benefit adoption. A substantial minority cited educational courses and collaboration opportunities to pool AI knowledge and risks.
The report revealed encouraging endorsement of wearables, virtual reality, and augmented reality technologies with 40% of respondents saying they expect to use such equipment in the next two years. More than half of all respondents saw cloud computing platforms as an investment priority with more than a third doing likewise in the case of robotics and automation.
"Technologies once considered futuristic, such as VR and robotics, are now becoming a key part of the modern lab environment," commented Zahid Tharia, Pistoia Alliance Consultant and a Director of Open Pharma Research.
The Pistoia Alliance has made the full report available for companies "to reflect on the technology challenges facing the industry and benchmark their own progress".