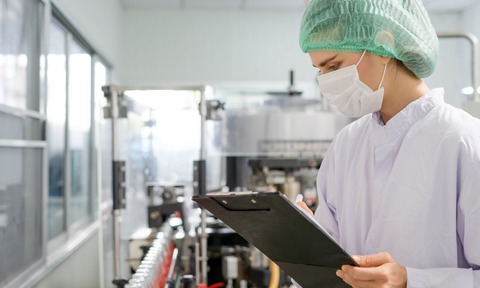 Images of workplace pollution and waste usually focus on heavy industry but ignore the sizeable contribution to the problem made by life science and labs, says Julien Tremblin. Yet sustainability audits can reveal bonuses, not least with regard to 'hazardous' waste.
The laboratory sector has made great progress when it comes to sustainability. The United Nations' Race To Zero, which rallies organisations to collaborate in the shift to a decarbonised economy, has seen big commitments across multiple sectors, including almost half of the biotech and pharmaceutical industry. Similar initiatives have shown a real appetite for sustainable practices. However, one area where the industry falls short is recyclability.
Awareness of plastic pollution and the waste crisis has largely been driven by consumers green lab as a result of awareness campaigns like David Attenborough's Blue Planet 2, or crises like Covid which have highlighted our dependence on single-use plastics and the impact they have on our planet. The focus of the criticism and resulting legislation has so far been aimed at industries like fast-moving consumer goods (FMCGs), while the life sciences industry and laboratories have largely been exempt.
This is in part because of the vital work they conduct, from food safety to clinical applications (medical waste, for instance, is exempt from the European Commission's 2030 recyclability targets until at least 2034 ), but also due to a lack of awareness around just how much waste labs produce. A 2015 statistic from the University of Exeter's bioscience department estimated that biologically-oriented research institutions alone could generate 5.5 million tonnes of plastic waste each year. So what are the obstacles preventing labs from embracing the circular economy? And what can be done to improve recyclability in the industry?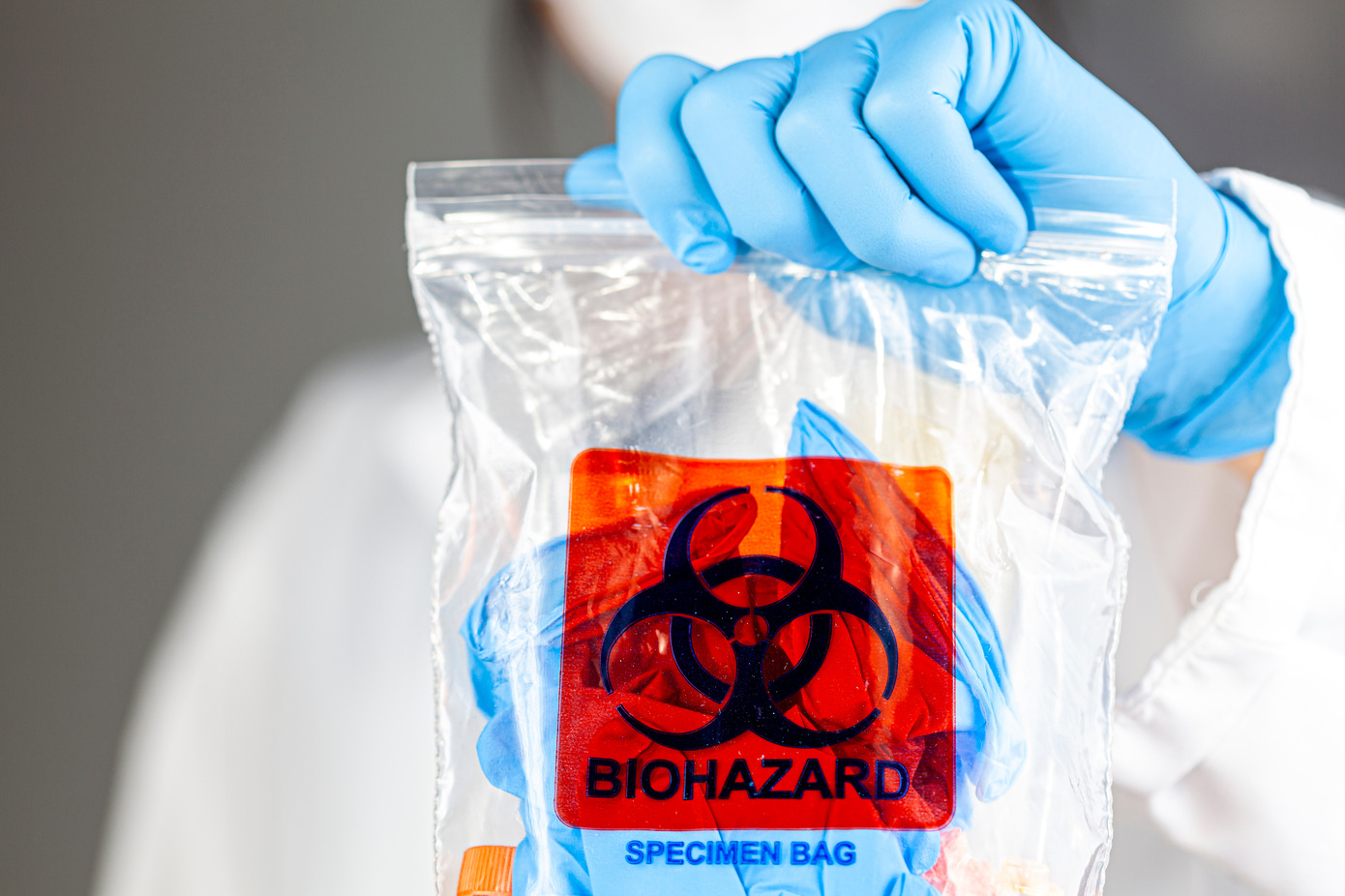 Usually, the greatest challenge to an industry looking to adopt more sustainable waste practices is cost. While almost everything is technically recyclable, councils and municipalities only recycle items when the end recycled product is worth more than the recycling process costs. Where products are composed of multiple materials, it makes separating and processing them significantly more complicated and expensive. Things like face masks and pipette tips, for example, are made from several materials to provide adequate protection or to give them specific physical properties, rendering them unrecyclable by local authorities and expensive to dispose of.
Another hurdle, unique to laboratory waste, is the strict regulations around its disposal. Biological contamination, chemical hazards or security and safety reasons can all result in lab waste needing to be inciner ated in order to meet safety standards and comply with regulations. The risk of being penalised for incorrectly disposing of materials, as well as the simplicity of having one process for disposing of waste, results in a conservative attitude towards waste management.
A 2015 statistic from the University of Exeter's bioscience department estimated that biologically-oriented research institutions alone could generate 5.5 million tonnes of plastic waste each year
Often waste is unnecessarily labelled as 'hazardous' out of convenience and is disposed of unsustainably when a recycling solution may actually be available. In fact, many projects we run have shown that the vast majority of waste generated in life sciences doesn't need to be incinerated. This allows us to already recycle millions of items such as non-hazardous protective equipment or rigid lab plastics and other waste streams.
To really drive change, labs should be prioritising materials that are already widely recyclable or reusable. Where this isn't possible, they should find out what solutions are out there. Auditing lab waste to work out what qualifies as hazardous and what can actually be recycled, or even reused, is a good place to start. While it is unlikely that cheap, municipal recycling services for all single-use lab waste will be available in the foreseeable future, there are private solutions available right now.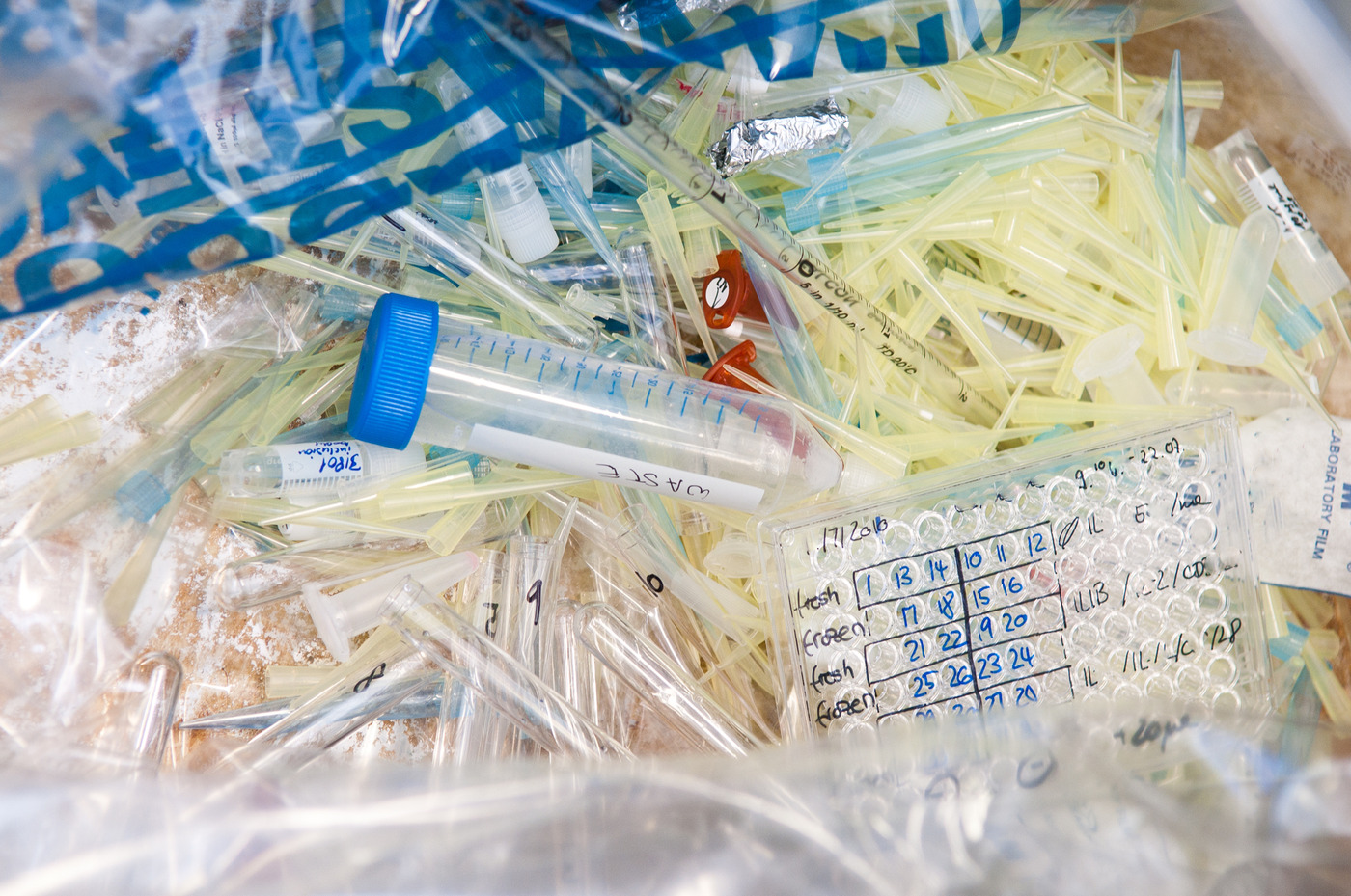 It's also worth putting pressure on manufacturers and legislators. As customers, labs have a great deal of power when it comes to demanding better from their suppliers. Eliminating superfluous packaging and designing with sustainability in mind should be top of a supplier's priorities and favouring green alternatives in procurement will only encourage manufacturers to adopt them. Legislation around lab waste is also outdated, and even the definitions of what constitutes hazardous waste can be open to interpretation. Encouraging legislators to do a thorough reevaluation of the largest waste streams could greatly boost recycling rates in the sector.
We've all heard the statistics that 350 million tonnes of plastic is produced each year, and by 2050 there will be more pieces of plastic in the world's seas than fish. Faced with this stark reality, laboratories may benefit from less public pressure to act, but they also have a duty to implement circularity. It won't be long before attention turns away from the likes of consumer good companies and towards other sectors and we're already seeing ambitious initiatives from labs looking to improve their practices. By making the transition now and implementing recycling targets, they can be future proofing their activities, get ahead of legislators and demonstrate to their clients and partners that they are willing to be part of the solution.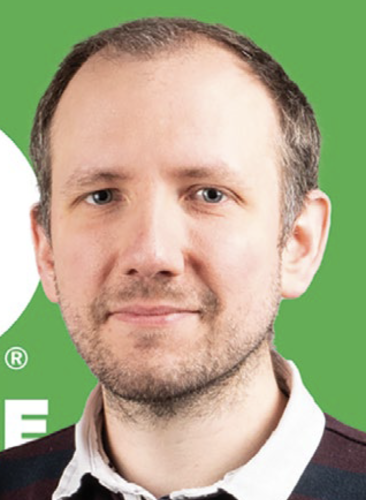 Julien Tremblin is General Manager, TerraCycle Europe, specialising in the collection and repurposing of otherwise nonrecyclable postconsumer and post-industrial waste