Scottish researchers seek to turn plastic waste into pharmaceuticals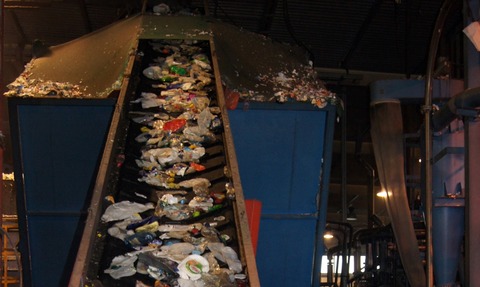 A new project led by Scottish researchers is aiming to revolutionise the pharmaceutical industry by transforming plastic waste from industrial processes into medications for neurological conditions.
The collaboration involves scientists from Impact Solutions, biotechnology researchers from the University of Edinburgh, packaging manufacturer API Foilmakers, and the Industrial Biotechnology Innovation Centre (IBioIC). Together, they are exploring the feasibility of recycling polyethylene terephthalate – PET, the plastic commonly used in food and drink packaging production – to create valuable pharmaceuticals for treating brain disorders.
Genetically modified bacteria and enzymes is employed to break down the PET waste, extracting its core chemical componentsfor coversion into ging medications for a range of debilitating conditions.
API Foilmakers, based in Livingston, supplies the input material for the project. The company produces rolls of plastic-backed foil. It produces approximately 18 kilometers each month and, as any minor printing error can render an entire roll unusable, this results in up to 100 tonnes of PET waste.While other companies have sought to break down PET using enzymes, the resulting lower quality plastic often ends up in landfills in the long term.
Currently, the majority of pharmaceuticals are petrochemical-based, and many medicines are manufactured overseas. So the project presents an opportunity to develop more sustainable practices in the industry.
Impact Solutions is already exploring various methods to extract high-value chemicals from different waste sources and by-products. In a previous collaboration with IBioIC and seafood suppliers Farne Salmon, they successfully produced nylon using by-products from fish processing.
Impact Solutions Development Manager Simon Rathbone said that by exploring the use of PET in manufacturing, the aim was to create a sustainable approach for producing essential medicines while also addressing plastic waste concerns. Currently, the project is focused on a small-scale proof of concept, laying the groundwork for future commercialisation.
The research group is also investigating different paths from PET to other forms of medication, aligning with the UK government's Life Science's vision.
Liz Fletcher, Director of Business Engagement at IBioIC, praised the project for its potential to advance bio-based medicines and Scotland's efforts towards achieving net-zero emissions, saying use of enzymes and engineered biology in sustainable manufacturing was a crucial step forward.
Dr. Stephen Wallace, UKRI Future Leaders Fellow and Senior Lecturer in Biotechnology at the University of Edinburgh, emphasised the potential impact of this project on the pharmaceutical sector:
"There's potential for this to be a turning point for the pharmaceutical sector. While this project is focused on a specific type of plastic waste from the foil rolls, it's a platform technology that could in the future be applied to alternative forms of waste PET from other sectors – if we get the foundations right. We've already had some promising talks with big pharma companies keen to explore this new approach."