Pearson NFT plan eyes new revenue stream from secondhand science book sales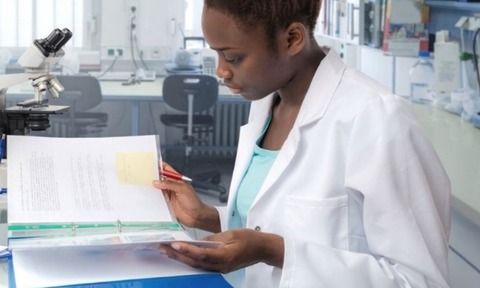 Pearson is seeking to solve a problem that has dogged science publishers for years: how do you make money from textbooks beyond the first customer purchase?
It's no secret that science and technical volumes can be expensive to purchase as well as produce. So, not surprisingly, there's a big market for buying less pristine second, third and fourth hand copies – allowing sellers to recoup some of their outlay and buyers to save on price.
In fact, said Pearson CEO Andy Bird as the company released its interim results, one print copy of a book can be resold as many as seven times.
Now the firm which is one of the biggest international textbook publishers is planning to use the shift to digital publishing to tap into the resale market.
Bird says the company is exploring how technology such as blockchain and the use of non-fungible tokens (NFTs) can allow it to "participate in every sale" and diminish the so-called secondary market, using an individual book's unique identifier that will appear on the digital ledger.
Pearson has in recent years increasingly refined its focus on educational and online markets. In 2005 it purchased Edexcel, the UK's only privately-owned exams and certification body, in 2013 it announced its strategy would increasingly focus online and in 2015 announced it would focus entirely on educational products.
The company last year launched a subscription app, providing access for students to 1,500 titles for a monthly subscription equivalent to $14.99. It has also said it would be exploring the potential commercial benefits from participation in the metaverse.