Quanta's dialysis system wins 2022 MacRobert Award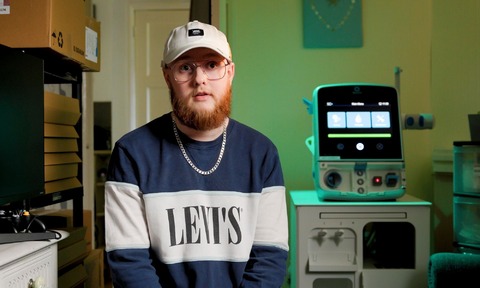 Quanta Dialysis Technologies' compact dialysis machine that helped revolutionise kidney treatment has won the Royal Academy of Engineering's 2022 MacRobert Award for UK engineering innovation including a £50,000 cash prize.
Originally created to reconstitute orange juice from concentrate, it was repurposed as the Quanta's SC+ haemodialysis system to enable patients with renal failure to treat themselves at home.
The machine was hailed by the judging panel as "a major advance in dialysis technology, which has seen little innovation in decades" – using a proprietary single-use cartridge that eliminates the need for expensive and time-consuming disinfection between treatments.
Judges were also impressed by the commercial potential of the Quanta's SC+ which is credited with relieving pressure on the National Health System during the period of COVID-19 lockdown. Quanta donated its entire stock during the pandemic to the NHS to help relieve some of the pressure in hospitals and clinics, and has been adopted by several trusts.
Chair of the Royal Academy of Engineering MacRobert Award judging panel professor Sir Richard Friend said: "This UK-based global healthtech success story, which traces back to technology first developed for use in fruit juice dispensers, demonstrates remarkable engineering ingenuity.
"The team has been working for a decade to develop a machine that dramatically improves patient care and quality of life, relieves pressure on hospitals and showcases the enormous commercial potential that cutting edge engineering can unlock. The team exemplifies the persistence, innovation and unconventional thinking that has long been a hallmark of the UK's greatest engineering success stories and they are worthy winners of the MacRobert Award."
The product has been cleared by the Food and Drug Administration already for use in the United States, where the dialysis market is estimated to have exceeded $12 billion during 2021. Additionally Quanta raised $245 million – the largest-ever private funding round for a dialysis device company – to fund the rollout of the SC+ system in the country.
Joining Quanta on the shortlist of MacRobert Award finalists were Oxford Instruments' Symmetry detector and Intelligent Growth Solutions' vertical farming technology crop 'towers'.
The Symmetry detector integrates with scanning electron microscopes to increase speed, sensitivity and resolution of analysis of a material's structure down to the nanoscale-level. Predominantly used in research laboratories, it has expanded across other sectors. Intelligent Growth Solutions' vertical crop 'towers' is an enclosed structure that controls light, temperature, humidity, irrigation, nutrition and air consumption.
Photo: Patient Lewis Till with the Quanta SC+ haemodialysis system.