Time for masks not musical chairs, health secretary told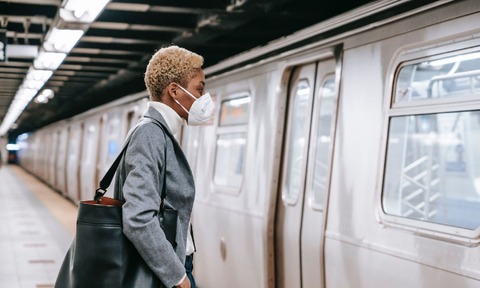 Incoming health secretary Steve Barclay has been urged to reintroduce the wearing of facemasks and purchase top-up vaccine against Omicron COVID-19 variants.
The warning comes from London Medical Laboratory chief scientific officer Dr Quinton Fivelman, who said:
"The latest Omicron variants are rapidly running away with us. The new man in the hot seat, Steve Barclay, must quickly reintroduce the compulsory wearing of face masks on public transport and in shops. He must also provide free Covid tests to those at high risk or in regular contact with people with compromised immune systems."
He added that the "revolving door" that had seen four health secretaries appointed in just five years needed to stop in order continuity could be established.
"Britain is facing vital decisions about how to end the Covid pandemic and the continual chop-and-change at the top of the Department of Health and Social Care is a dangerous distraction," said Fivelman.
"In the past five years, the nation's health policies have been in the hands of Jeremy Hunt, Matt Hancock, Sajid Javid and now Steve Barclay… this continual change at the top of such a vital department is undoubtedly hindering the long-term battle against the impact of Covid."
And he warned that a lack of free tests could be hindering data as to how Covid cases are circulating, increasing risk of infection and hospitalisation.
While stockpiles of vaccines were aviailable said Fivelman, Government should heed the advice of the European Medicines Agency that these should be 'tweaked\ to include the Omicron strain in order to increae effectiveness, he warned.
Pfizer has already reported that its tweaked booster vaccine produced a markedly higher immune response against Omicron BA.1 than its current vaccine.
PIC: Ono Kosuki