Leeds University building is something to Bragg about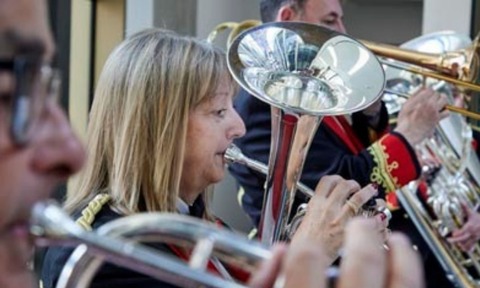 The University of Leeds has officially opened the Sir William Henry Bragg physical sciences and engineering teaching and research hub.
A specially-composed fanfare performed by the Black Dyke Band evoked the mathematical puzzle that faced Bragg – then Cavendish Professor of Physics at Leeds – and son Lawrence as they carried out their work on the atomic structure of crystals using X-ray beams.
Their work eventually resulted in the father and son team being jointly awarded the Nobel Prize for Physics in 1915. Their work pioneered modern crystallography, a technique used to investigate the structure of DNA and other biological molecules used in developments of new drugs and advances in space and computer technology.
The Bragg project is the largest single capital investment in teaching and research facilities in the university's history. It incorporates the old School of Mining's Portland stone façade of the Grade II listed structure with the space behind remodelled and connected to a new seven-storey glass-and-steel complex with teaching rooms and laboratories.
Vice-chancellor Professor Simone Buitendijk said: "The Braggs were incredible individuals, whose curiosity and creativity cut across traditional academic boundaries and inspired their ground-breaking research.
"The Sir William Henry Bragg building will strengthen interdisciplinary working at Leeds, with the boundaries between academic subjects increasingly blurred and new connections forged between education, research and industry – locally, regionally and globally."
*The Bragg Fanfare was written by Philip Wilby, a musical associate and composer with the Black Dyke Band and emeritus professor in the School of Music at Leeds.