Monitoring dust collection in Pharma manufacturing is easier with IoT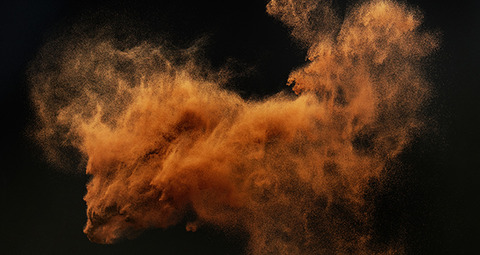 Pharmaceutical companies must continually monitor and manage dust levels in facilities. Here, Emily Newton discusses how connected technologies could make that easier.
Using dust collection equipment in the pharmaceutical industry is essential - both in manufacturing and in testing laboratories. That's partly due to the combustion risk posed by suspended particles in the air generated by various processes and how unaddressed dust could cause product contamination. The sector already uses Internet of Things (IoT) technologies to assist with tasks like production line needs and environmental monitoring. However, the IoT could also improve current strategies for monitoring how dust collectors perform.
Here are some things mechanical engineers and laboratory managers and technicians should keep in mind when designing IoT-enabled dust collection products for the pharmaceutical sector.
Ensure the product manual mentions conducting a DHA
Any efforts to mitigate air contaminants with dust collection equipment in the pharmaceutical industry or elsewhere should include conducting a dust hazard analysis (DHA). A qualified professional performs a thorough evaluation to discover the combustible dust-related risks connected to a company's processes, products, environment and ventilation system.
A DHA is critical because laboratory designers don't know the aspects of specific facilities. However, including language in the product documentation — and perhaps placing a sticker on the dust collector reminding people to do a DHA before use — are some strategies to take when reminding customers to perform risk mitigation measures.
That way, people are most likely to stay safe in rooms featuring a dust collector and notice it brings the intended results. Today's IoT-based dust collectors are more intelligent than nonconnected models, but they still don't remove all possible dangers. Users must follow usage instructions carefully and not overlook performing a DHA before installing the dust collector. Keeping safety in mind at the start improves the chances of long-term, problem-free operations.
Consider how to get purchasers interested in a smart dust collector
It's not yet common for pharmaceutical companies or test laboratories to have IoT dust collectors. However, that'll likely change as the benefits of using them become more apparent. For now, it's ideal for mechanical engineers and others on the design team to put themselves in a potential customer's position and determine the strongest selling points. Here are some examples of perks to highlight:
Energy savings
Fitting the dust collector's blower with a variable speed drive (VFD) allows energy savings since the fan only runs at top speed when necessary. The fan spins at a reduced rate when the filters are still relatively clean after being switched out. However, it rotates faster as the collected dust increases. Statistics show that a fan running at half-speed uses only 12% of the power required when turning as quickly as possible.
Also, if the dust collector has a pulsing system, it could aid in more efficient cleaning by effectively shaking particles off the filters. Using automated pulsing technology is even better because it activates only when necessary, saving energy.
Alerts to empty a container
Adding a dust collection sensor that tells factory workers when to empty the equipment's bin is another advantage that reduces unnecessary checks throughout the day. Since some facilities generate dozens of gallons of dust particles per day, receiving notifications when it's time to empty the container helps a pharmaceutical plant operate more efficiently.
No-entry filter changes
Tying a smart dust collector's features back to benefits that'll likely appeal to people in the pharmaceutical industry is an effective way to get that market interested in buying. That's especially true if engineers focus on user-friendliness. For example, using a cartridge style that does not require entering the dust collector to change a filter is safer because it reduces workers' chances of inhaling particles while maintaining the equipment.
Remote operation and monitoring
Most IoT dust collection options on the market feature remote monitoring technologies that let authorised users verify proper operation from anywhere. People can then act quicker before issues cause performance declines.
Solutions can also gather data and show historical trends about the collected particles. For example, the information may confirm that a switch to a new production process in a pharmaceutical plant required filters to be changed more often than before.
Make it easy for authorised parties to access associated reports
Pharmaceutical industry professionals considering buying IoT-enabled dust collection equipment prefer simplifying data access to people who need to gather reports about the machine's operation or ensure it meets specific standards.
For example, the American National Standards Institute (ANSI)/American Society of Heating, Refrigerating and Air-Conditioning Engineers (ASHRAE) Standard 199-2016 — more commonly known as Standard 199 — measures how self-cleaning dust collectors perform in real-world environments. The products in this category use compressed air to dislodge compacted dust particles from filters without taking them offline.
Standard 199 measures factors including emissions, compressed air usage and energy consumption. Complying with it is a voluntary step for dust collection equipment manufacturers must take. However, an IoT dust collector that meets the standard may prompt pharmaceutical decision-makers to purchase it.
Regardless of whether Standard 199 compliance is a major factor in what they buy, purchasers will almost certainly want a straightforward way to get reports about the collector's performance and whether it's in line with expectations.
Fortunately, most products with dust collection sensor capabilities have cloud-based functionality so all authorised users can log into an interface via a browser or a smartphone app. They can generate current reports or retrieve old ones to see how present performance compares to them. It's ideal if the dust collector has automated data capture functionality, too. It virtually eliminates the intensive labor required to pull information from the machine and put it in a highly usable, easy-to-interpret format.
Help potential buyers appreciate the advantages
The pharmaceutical sector was not among the earliest adopters of IoT technology. However, many companies use it to facilitate improvements in packaging and product inspection, among others.
Professionals in the industry already know many of the broad ways the IoT could help their businesses. However, they may not be familiar with how it could improve dust collection. The tips here will help engineers keep customers in mind when building this kind of connected equipment for use in pharmaceutical plants.
Author: Emily Newton is the Editor-In-Chief of Revolutionized, a magazine exploring innovations in science and industry that shares ideas to promote a better tomorrow.