5 Steps to Medical Device Labelling Compliance
The transition some medical device manufacturers face with the new EU Medical Device Regulation (EUMDR) labelling requirements may seem overwhelming but here Bob Tilling outlines how you can waste no time in preparing your labelling operations for compliance ahead of the upcoming deadline.
The new EU Medical Device Regulation has not gone away – just given businesses more time to get it right.
From the revised date of May 2021, all new medical devices entering the EU market will need to adhere to the new EU Medical Device Regulation (EUMDR). Despite its one-year-postponement, the EUMDR's new demands highlight limitations within existing manual labelling processes in the medical device industry.
To address the issues, some medical devices manufacturers will need to make fundamental changes to their global labelling operations. Some may need to make significant alterations beyond label changes, as an entire redesign of the labelling process is now required to ensure consistent labelling is carried out efficiently. But achieving this outcome is no easy task and requires manufacturers to prioritise previously overlooked processes.
The disjointed approach in the creation of medical device labels needs to be a main focus. Currently, physical labels tend to be created as templates and printed manually on the factory floor using data from ERP systems, while other customer-facing materials such as instructions for use (IFU) leaflets typically come under the remit of separate teams, or even external design agencies in many cases. However, if manufactures want to satisfy the new EU regulations, a more systematic process coordination and content uniformity will be required.
In addition, unlike biotech and pharmaceutical sectors, the medical device industry has previously enjoyed less stringent controls over product lifecycle monitoring and reporting, along with over device identification and traceability – allowing processes such as global labelling management to be overlooked as board-level priorities.
If manufacturers want to achieve MDR compliance, they will need to overcome five key hurdles and understand how a capable automated labelling solution can help in their transition to seamless operations.
1. Don't fall victim to planning fallacy: it's time for a timescale check
Disjointed processes, dispersed teams and the inevitable duplication between content sources such as translation databases (for instance where these have existed separately for label and IFU creation) – are all, in their own right, highly complicated issues that companies need to resolve before they can ensure entire processes, such as change management, are properly streamlined and automated. The various components involved demonstrate exactly why the scale of work is the largest hurdle that manufacturers need to overcome on their journey to MDR compliance.
But time and time again, companies underestimate the project scales and leave improvements to the last minute ­– forcing manufacturers to do the minimum required for compliance and often at great financial expense! If manufacturers take the time to prepare and accurately account for the scale of work, they will deliver on the quality control, process efficiencies, and compliance confidence required well ahead of the upcoming deadline.
2. Avoid the next scandal with a reliable operating procedure
As a prerequisite for marketing medical devices in European markets, the new MDR will require information to be logged in EUDAMED, a huge central EU database. For this process to work however, products must be correctly labelled with specified safety information and symbols and meet requirements around electronic IFUs.
To enable rapid lookup in the event of a product issue, the new MDR regulations will also require every product to carry a unique device identifier (UDI) on all of its labelling. The UDI on products such as pacemakers, contraceptive implants, digital patient monitoring devices and even bandages and crutches will make it easier to pinpoint and track down faulty batches of products in the market and allow for targeted remedial action – but this tracking process is heavily reliant on consistent, accurate and reliable labelling.
Under the new MDR measures, companies will be able to achieve a seamless labelling process and the required transparency for safe usage when products go through the various supply and distribution chains – from factories through to the recipient patients. Without the added checks, incidences such as the PIP breast implant scandal of 2009/2010 could still wreak havoc. Therefore, it is critical that manufacturers utilise the extended time to devise a more defined strategy for enterprise labelling and artwork.
3. …and don't just put a label on it
When it comes to all product output in the medical device industry, it is especially important that they consistently and accurately meet the new regulation. The quality and reliability of a product being issued can be compromised by any change to the labelling – as even simple adjustments can throw out the layout, leave a barcode partially missing, or obscure critical wording. To avoid this outcome with its potential for disastrous implications, manufacturers will need to make the switch from ad-hoc manual process to more reliable streamlined and automated processes.
4. Keep consistent with a one-'truth'-fits-all model
As the new MDR requires companies to manage product identification and traceability, many manufacturers realise that their internal systems will not be able to support their global operations. While the responsible teams know that they need to get the right labels out onto products and packaging – there is an added layer of complexity when manufacturing and distribution operations span locations across Europe, the US and the Far East!
Without a suitable solution in place, manufacturers will fail to efficiently manage product identification and traceability, especially if they lack clear visibility, control and systematic coordination across everything included on or with their products through every channel, in every market.
But all is not lost – an automated labelling process and a single source of labelling 'truth' that all the materials and market-facing product information stems from will ensure consistency and reliability across every channel, market and geography. This new process will allow any authorised team, located worldwide and supported by appropriate controls over the content assets, to update and check everything in one manageable place.
5. More disruptions are on the horizon
With new regulatory changes, such as product serialisation on device labelling, set to come into force in the coming years, it is clear that MDR will not be the only major change to impact the industry. This is why companies need to be proactive and take the time to implement changes correctly, otherwise they risk having to spend more on resources to do it again the next time new requirements are introduced.
Companies need to be aware that there is a lot to get right and that advanced preparation before the upcoming deadlines will be key. Currently, manufacturers' marketing products in Europe only have to provide UDI information to the EUDAMED database but starting from May 2021 unique product identifier codes and detailed product serialisation information will have to appear on all product labelling. The 2021 deadline applies for the most safety-sensitive – Class III – devices, followed by Class II in 2023, then Class I items in May 2025. The UDI must appear in plain text on all packaging parts of a product, be machine-readable, and include a wealth of very specific information under two different categories – a Device Identifier (DI) and a Production Identifier (PI).
Use the time wisely – get compliant the first time round
The journey to MDR compliance will not be easy but companies should start to see the extended 2021 deadline as an opportunity to ensure processes are done properly from the outset. It is the first time in the medical device sector that changes to labels and IFUs have come at the same time and has highlighted that existing disconnected processes are not suitable for the new demands.
Medical device manufacturers behind schedule can now make up for lost time and review the extent of their inefficiencies. The implementation of a consistent and compliant labelling solution will help companies manage market-facing information based on common content, shared data and more connected ways of working. Once this is achieved, manufacturers will be able to optimise their global label management processes, increase accountability and transparency and reduce compliance risks ahead of the MDR deadline and any future regulation changes.
Don't forget that a demonstration of compliance readiness can pay off in the long run – manufacturers who can effectively manage the transition, while reassuring their consumers with greater transparency, will benefit from increasing market reception around their brands.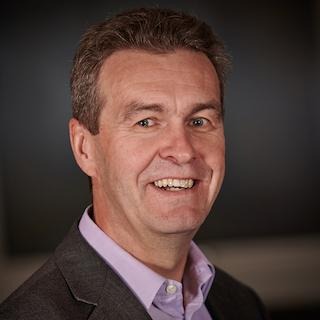 Author: Bob Tilling is VP Global Sales at Kallik: www.kallik.com