BIA #TestingMethods2020 Update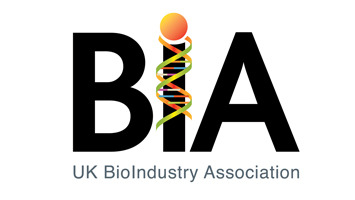 COVID-19 Vaccine trials start in the UK, testing scales up and knowledge economy support package valued by members.
UK clinical trials of a COVID-19 vaccine started last Thursday, as two volunteers were injected with a vaccine developed by the team at Oxford University led by Professor Sarah Gilbert. This Phase I clinical trial will see the candidate, an adenovirus vaccine vector, injected into hundreds of volunteers to evaluate the drug's safety and toxicity. The BIA's vaccine manufacturing taskforce has been supporting the work of the Oxford group and the Imperial College team led by Professor Robin Shattock, which is working on an mRNA vaccine.
Building work has been brought forward on the Vaccines Manufacturing and Innovation Centre (VMIC) which hopes to come online in Harwell in 2021. This will support the manufacture of COVID-19 vaccines and other future vaccines. VMIC will work alongside the UK's most innovative companies and research labs and I look forward to seeing the development come to life next year.
Testing
Last week also saw new initiatives to scale up UK testing, including a new study which will see 20,000 households in England completing a population survey. Participants will receive swab tests, with some adults also undergoing antibody testing. The study has been launched by the Office for National Statistics (ONS), Oxford University, UK Biocentre, and BIA member, IQVIA. During Thursday's government coronavirus briefing, Matt Hancock announced the expansion of antigen testing eligibility, which now covers all essential workers. On Friday DHSC unveiled a new website which allows essential workers, including those working in our sector and members of their households to book tests online. As you will have seen from the weekend news this expanded service proved very busy over the weekend.
Read more and access in-depth information via the BIA website