If we're going to get it anyway, is it better to get it over with?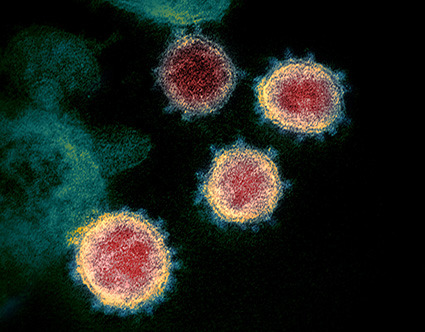 As efforts redouble to contain and control, Russ Swan wonders if it is way too late to do anything about COVID-19 – perhaps the best move is to seek it out…
Watching from a safe distance, it has to be said that efforts to contain the novel corona virus Covid-19 have been little short of a shambles. The result is that we are on the brink of a historic pandemic, and it might be time for an unconventional and even distasteful response.
Initial reports of the virus were suppressed by the Chinese state, in a move which has been broadly criticised elsewhere. It's certainly true that an earlier alert would have made containment more manageable, and perhaps even possible.
But, had the first cases occurred in any other country, it's unlikely the outcome would have been any different. The monolithic bureaucracy of the Chinese state may have led to initial delays, was also frighteningly efficient at issuing orders to its population, building new facilities, and enforcing the rules. Would any other country have been able to mobilise such resources so quickly?
Attempts at containment on cruise ships have been found to be hopeless, which should have been seen from the start. 14 days of quarantine would only have been effective if, at the end of that fortnight, no new cases were found. In reality the clock reset to zero for everybody on board, every time a new infection was found. Hindsight is perfect, but what's worrying here is the lack of foresight.
The virus is now out in the wild, and efforts to corral it have already failed. Its unhelpful trick of being asymptomatic yet infectious means that it is certainly spreading among the unknowing populations of more countries every day.
The simple truth is that you, and me, are likely to be infected. This now seems inevitable. It's time to change our response from attempted containment to damage limitation.
This is where it gets distasteful.
Party time
The two key numbers in a virus outbreak are transmissibility and severity. The first, R0 or the basic reproduction number, measures how many new people are likely to be infected per active infection. A figure of less than 1 suggests that a viral outbreak will peter out of its own accord.
This was the case with both MERS and SARS. What made those two viruses so concerning was their severity. SARS had a case-fatality rate of about 9.6 percent, and MERS a terrifying 34 percent.
With Covid-19, the picture is still unfolding and any numbers I write down today will be incorrect by the time you read this. Having said that, it seems that the R0 is a high number, perhaps over 2, while case-fatality rate may be about 2 percent. That's actually quite low.
When I was a youth, measles parties were a thing. When a child in the neighbourhood got measles, parents would bring other children around to get infected. It seems barbaric today, but it went a little way to managing the disease. The creation of effective vaccines, thankfully, consigned measles parties to history.
There is no real prospect of a Covid-19 vaccine for a year or two, and scaled manufacturing could take another year. Will we start to see Covid-19 parties in the meantime? If we're going to get it anyway, is it better to get on with it and get it over with?
There are people who think the world is already severely overpopulated. I am not one of them. Our problems are more to do with directing resources and equitability of distribution than sheer numbers. The global population is growing at around 1.2 percent each year, so by very crude analysis a global Covid-19 pandemic might cause this to be net zero for a year or two.
Is that acceptable? Do we have any choice? Perhaps that safe distance wasn't so safe after all.
Russ Swan