Comprehensive genomic map of cancer published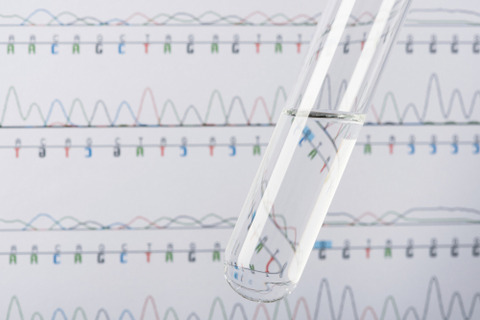 A collaborative global scientific effort has completed the most comprehensive study of whole cancer genomes to date.
The work will significantly improve the understanding of cancer with the hope that new directions for diagnosis and treatment may become clear.
The Pan-Cancer Project was developed by the International Cancer Genome Consortium (ICGC) – a collaboration involving more than 1,300 scientists and clinicians from 37 countries ­– analysed more than 2,600 genomes of 38 different tumour types, creating a huge resource of primary cancer genomes. The results appear in 23 peer-reviewed scientific papers, published simultaneously today in Nature and its affiliated journals.
Professor Andrew Biankin, Professor of Surgery at the University of Glasgow and leader of the ICGC, said: "These 23 research papers, which will be followed by yet more research from the project, will significantly improve our understanding of cancer and, in time, improve patient outcomes."
"ICGC's latest initiative called ARGO (Accelerating Research in Genomic Oncology) is about the patient, with the goal of delivering to the world a million patient-years of precision oncology knowledge to improve human health. We must ensure that this data is shared across traditional jurisdictional boundaries to realise the full impact of precision medicine, for the benefit of all."
Previous studies focused on around 1% of the genome that codes for proteins. The Pan-Cancer Project explored, in considerably greater detail, the remaining 99% of the genome, including key regions that control switching genes on and off.
Dr Lincoln Stein, member of the project steering committee and Head of Adaptive Oncology at the Ontario Institute for Cancer Research, said: "The findings are the culmination of an unparalleled, decade-long collaboration that explored the entire cancer genome.
"With the knowledge we have gained about the origins and evolution of tumours, we can develop new tools and therapies to detect cancer earlier, develop more targeted therapies and treat patients more successfully."