The good, the bad and the brexit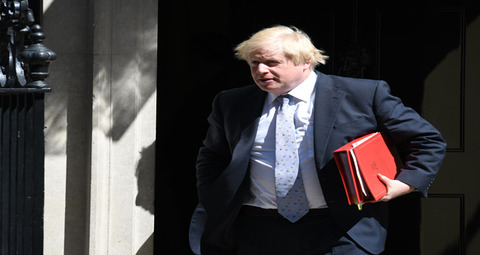 The new Government has been in place for only a few weeks now and in that time, we've already had a slew of new policy and spending proposals. Of particular interest to us was an announcement on immigration for science that made front-page news.
The Prime Minister said that he wanted the UK to be open to the brightest and best scientists from around the world after Brexit, and that the Home Office would create a new Fast Track Visa route "designed to attract elite researchers and specialists in science, engineering and technology". Access to talented people is the absolute cornerstone of a thriving environment for science and engineering in the UK. So, any move to make it easier for the brightest and best scientists from overseas to come and work in the UK is positive and welcome.
However, the devil is in the detail – the Government's press release said that a number of options could be considered, including abolishing the cap on numbers under the Tier 1 Exceptional Talent Visas, expanding the pool of UK research institutes and universities able to endorse candidates or creating criteria that confer automatic endorsement, subject to immigration checks.
Abolishing the cap on the Tier 1 exceptional talent visa would be a welcome move. However, in recent years the number of visas has not come close to the cap of 2000 visas per year (528 were granted in 2018, the most to date in a year). Therefore, the removal of the cap would need to be accompanied by a stimulus in demand. This could be achieved by a possible relaxing of the criteria for Tier 1 exceptional talent and a publicity drive to make potential applicants more aware of this route into the UK in order to increase its uptake. In this case the expanded pool of bodies able to endorse candidates would likely be needed to deal with an increase in applications.
It's probably fair to say that these new proposals were not universally welcomed by the scientific community. This is because they come in the context of the Prime Minister committing to taking the UK out of the EU on 31 October even if that means a no-deal exit; and much of the research community in the UK think that no-deal will be an extremely damaging outcome for UK science.
Daniel Rathbone is Assistant Director at CaSE