Male fan-throated lizard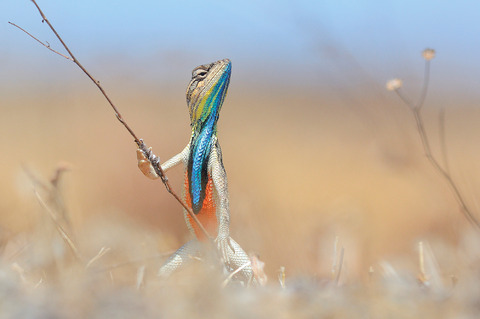 This is a male fan-throated lizard (Sitana ponticeriana), a species found on open ground and in sparse forests across the Indian subcontinent.
These lizards have a thin flap of skin called a gular appendage between their throat and their abdomen. During the breeding season the males' gular appendages develop startling colours. They expand and flash their colourful throats to attract females and to warn other males off their territory.
This image by Anup Deohar, won the Silver award in the 26 year and over category in the Royal Photographic Society's International Images for Science 2016 competition.