GE life sciences kit listed on Clustermarket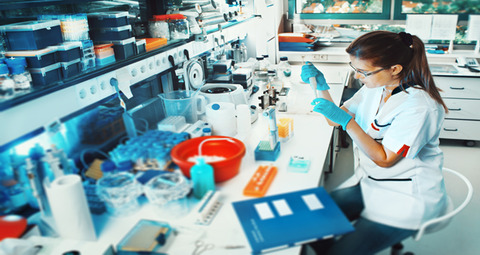 Scientific equipment sharing and booking platform Clustermarket has signed with GE Healthcare Life Sciences to boost access to specialised life sciences and biotech equipment.
The agreement will allow owners of GE Health Life Sciences instruments to hire out specialist life sciences and biotech equipment on Clustermarket's platform.
Clustermarket CEO Johannes Solzbach said: "The demand for state-of-the-art instruments among early-stage ventures is rising and our mission, with the support of GE, is to enable sourcing of such equipment and services to allow innovative companies such as MediSieve to thrive."
MediSieve, a University College London spin-out, has already benefitted from the Clustermarket platform through the use of GE's Biacore T200 surface plasmon resonance system, allowing it to conduct research into interactions between antibodies and their targets.
George Frodsham, Chief Executive Officer and Founder of MediSieve, said: "The Biacore T200 surface plasmon resonance system has helped us to better understand the molecular interaction occurring between an antibody and its target enabling the development of our potentially life-changing technology to advance.
"Clustermarket has been invaluable from the beginning in sourcing the equipment and services we need to develop our technology."
Clustermarket and GE Healthcare Life Sciences have also deployed Fetch.AI's Autonomous Economic Agents on the Clustermarket platform, which provides personalised recommendations of equipment and services.