Nottingham Science Park expands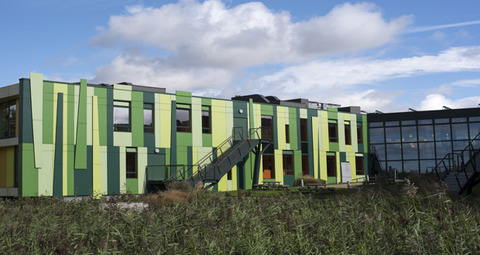 Construction has begun on a new building at Nottingham Science Park.  
Building No.2 will provide 22,700 square feet of Grade A office space for businesses looking for R&D facilities, as well as space for conferences, events and symposiums.  
Jon Collins at Nottingham City Council said: "Nottingham has a proud history of manufacturing, and of scientific discovery through Boots, the discovery of ibuprofen and the creation of the MRI machine. We want to create many more opportunities for discoveries, cutting edge technology or new breakthroughs, and investing in a new hi-tech building is a crucial step in that. 
 "The expansion of the Science Park is important to Nottingham: as a Science City, we recognise the way scientific research and manufacture can create jobs, stimulate growth and create great local companies the city can be proud of." 
The £10.6 million development is the first in a series of new planned developments for the Nottingham Science Park site, opposite the University of Nottingham.  
It's being partly funded by the D2N2 Local Enterprise Partnership, which supports the creation of 55,000 new jobs in Derby, Derbyshire, Nottingham and Nottinghamshire by 2023.