Antibody papers yielding inconsistent results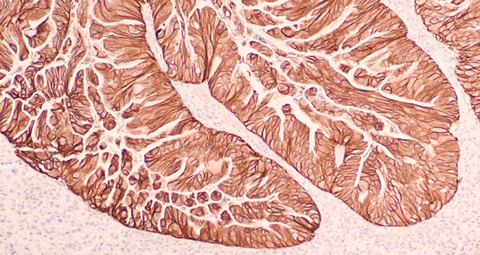 Inconsistencies in immunohistochemical (IHC) staining are making laboratory experiments unreliable, according to a US study.
Scientists at Johns Hopkins Kimmel Center in Maryland documented variations in the way scientists practice IHC staining by reviewing at least 1,000 research papers. They estimated that half contained potentially incorrect IHC staining results due to lack of best practice and antibody validation.
Angelo De Marzo at Johns Hopkins said: "Results from inaccurate IHC tests published in the scientific literature lead to biased results and call into question the validity of those tests in many research laboratories."
Variations in scientific results were commonly caused by human error and poor quality – or lack of validation of quality – of some antibodies provided by vendors prior to commercialisation.
But a misunderstanding by investigators and pathologists about the two general classes of antibodies used in IHC staining – clinical grade and research grade – lies at the heart of the problem. The majority of commercially available research grade antibodies used in research labs are not held to the same standards of validation as clinical reagents.
"It's a problem well known among the scientific community, but many journal editors are not checking this step before publishing affected papers," De Marzo said.
It has been estimated that more than $2 billion per year is spent on research antibodies, a fraction of which is wasted on unreliable results.
De Marzo and his colleagues are calling for the adoption of industry-wide standards for IHC practice that focus on validation, especially for human tissue research.
Their study has been published in Asian Journal of Urology.