Bioinformatician's data protection work wins 2023 Einstein Prize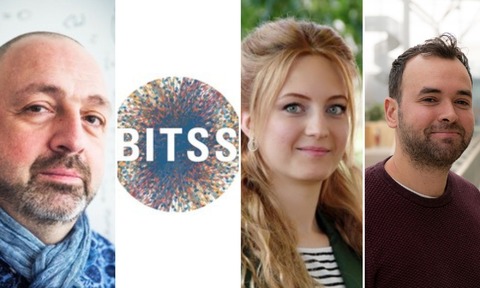 One of the world's largest prizes for academic research has been awarded to the Belgian bioinformatician Yves Moreau for his work in promoting ethical standards in the use of human DNA data.
The €500,000 Einstein Foundation Award for Promoting Quality in Research awarded by the Berlin-based organisation, celebrates researchers and institutions who advance research quality and robustness.
Moreau, from the Katholieke Universiteit Leuven, creates algorithms to maintain personal privacy receives the Einstein's Individual Award.
It is one of three presented by the international panel of expert judges. Also included is the Institutional Award which went to the Berkeley Initiative for Transparency in the Social Sciences (BITSS), for its work on behalf of social scientific research.
The third prize, the Early Career Award went to the Responsible Research Assessment Initiative headed by Anne Gärtner of Dresden University of Technology for their project to establish novel criteria for the assessment of researchers and their output, including factors such as transparency, robustness, innovation, and cooperation.
The award, now in its third year, is organised jointly with the QUEST Centre for Responsible Research at the Berlin Institute of Health (BIH).
"The Einstein Foundation Award is the first of its kind in the world to recognize efforts to improve research quality. [It] shines a spotlight on individuals and projects that exhibit outstanding dedication, but also the courage to view research practice in a more critical light," said Martin Rennert, Chair of the Einstein Foundation's Executive Board.
"Ultimately, credible and transparent research bolsters confidence in scientific work as a whole — work which plays an increasingly important role in society and the political arena in terms of its ability to address key challenges."
NEWS: Dr Ben Swift, Lecturer in Antimicrobial Resistance, at the Royal Veterinary College (RVC), is this year's winner of the international Basil Jarvis Prize, part of the Applied Microbiology International Awards. Swift won for his work as part of a team creating and commercialising detection technology for mycobacteria responsible for cattle diseases.
Pic: (l to r) Einstein winners Moreau, BITSS and Gärtner, with Basil Jarvis winner Swift