AI 'nearly twice as accurate' as biopsies at grading some sarcomas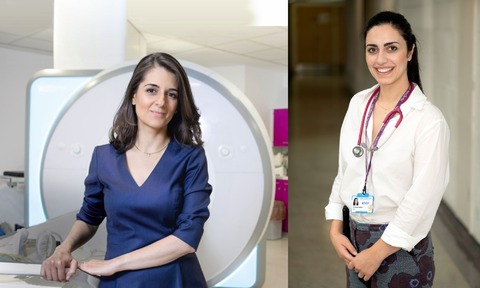 Tests comparing artificial intelligence and standard biopsies revealed that AI had an 86% greater success rate than its competitor, suggests new research from The Royal Marsden NHS Foundation Trust and The Institute of Cancer Research published in The Lancet Oncology.
A new AL algorithm model accurately graded the risk – or how aggressive sarcoma was likely to be – for 82% of the tumours analysed. In contrast, only 44% were correctly graded using a biopsy.
CT scans of 170 Royal Marsden patients with the two most common forms of retroperitoneal sarcoma – leiomyosarcoma and liposarcoma – were employed to create an AI algorithm, which subsequently tested on nearly 90 patients from centres in Europe and the US. Radiomics techniques were then employed to analyse CT scan data, extracting information about patients' disease from medical images.
The authors suggest that a new AI algorithm could help tailor the treatment of some sarcoma patients for greater accuracy, while avoiding the invasive aspect of the biopsy procedure whose use is current practice. In addition, the approach could identify subtypes of the rare disease, speeding up diagnosis as a result.
First author Dr Amani Arthur, Registrar at The Royal Marsden NHS Foundation Trust and Clinical Research Fellow at The Institute of Cancer Research (pictured right), said:
"There is an urgent need to improve the diagnosis and treatment of patients with retroperitoneal sarcoma, who currently have poor outcomes. The disease is very rare - clinicians may only see one or two cases in their career – which means diagnosis can be slow."
Researchers believe the technique could be eventually applied to other cancer types too, potentially benefitting thousands of patients every year.
Soft tissue sarcoma which develops in connective tissues, including fat, muscles, nerves and blood and lymph vessels is a rare cancer, with around 4,295 people in England diagnosed each year but consists of more than 50 types. Retroperitoneal sarcoma, the subject of the study, is a soft tissue sarcoma that develops in the back of the abdomen and , on account of its location and rarity, is challenging to diagnose and treat.
However the AI model also accurately predicted the disease type of 84% of the sarcomas tested – differentiating between leiomyosarcoma and liposarcoma. By comparison radiologists who were unable to diagnose 35% of the cases.
In addition to The Royal Marsden Cancer Charity, study funding came from the National Institute for Health and Care Research, the Wellcome Trust and the EORTC Soft Tissue and Bone Sarcoma Group.
Study lead was Professor Christina Messiou, Consultant Radiologist at The Royal Marsden NHS Foundation Trust and Professor in Imaging for Personalised Oncology at The Institute of Cancer Research (pictured left). She described the work as the largest and most robust study to date that successfully developed and tested an AI model aimed at improving the diagnosis and grading of retroperitoneal sarcoma using data from CT scans.
Messiou concluded: "Due to the rarity of the disease, this was a global effort and I'm immensely proud and thankful to the team."