CGI signs three year Royal Institution Christmas Lectures deal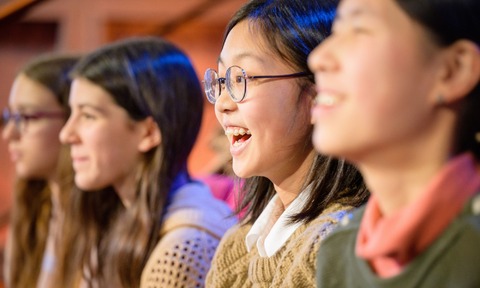 The Royal Institution (Ri) has launched a three-year agreement with business consultancy CGI as the title partner for its annual Christmas Lectures and in support of the organisation's wider charitable activities.
Established in 1825 by Michael Faraday, the Ri Christmas Lectures have been a regular part of the scientific calendar and played an influential role in reaching younger audiences.
CGI, one of the world's largest independent IT and business consulting services, stated that the partnership underscored its commitment to supporting education and promoting STEM subjects among young learners.
President of CGI in the UK and Australia Tara McGeehan, commented: "At CGI, we are deeply passionate about supporting STEM education in schools and growing the innovative pool of talent which we recruit from. Myself, and many of my colleagues, have been avid viewers of the Christmas Lectures since our own school days and appreciate the inspiration and understanding that they can bring to seemingly complex topics.
"The Royal Institution Christmas Lectures provides us with a platform to engage with schools and young individuals, facilitating discussions about the importance of science in society and our daily lives."
Ri fundraising director Rich Storton added that CGI's support would also enable the institution to reach new and more diverse audiences in order to engage with science and scientists.
Stu Richmond, Director of Reg&Co, the sponsorship agency which secured the new deal, commented:
"The Royal Institution's partnership with CGI will help engage an increasing number of children and adults on all things STEM through their many explorative workshops, educational resources for schools and theatre and livestream talks."
Further partnership opportunities are available around the 2023 Christmas Lectures as well as the Ri's other science shows, workshops, events and activities."
The Christmas Lectures have been televised since 1966 as an annual series ranging in number from the original six to more recently three lectures.
This year's will focus on the development of artifical intelligence with Professor Mike Wooldridge presenting 'The truth about AI' – to be broadcast on BBC Four and iPlayer in late December, before being made available online for a global audience.
As in previous years, the final Laboratory News edition of the year (issue 6) will feature an interview with the Ri presenting lecturer.
Pic: Paul Wilkinson Photography