ABB and Imperial agree second decade of carbon capture collaboration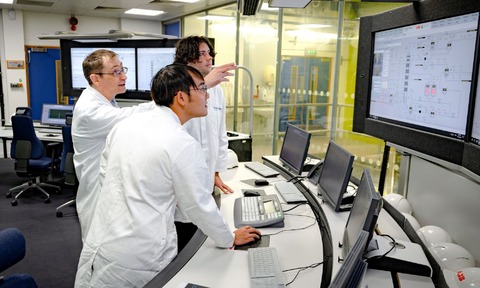 Technology giant ABB and Imperial College London have renewed their longstanding carbon capture joint venture for a second 10 year period.
To date, since 2012, the site has trained an estimated 4,500 students in the use of ABB's state-of-the-art technology solutions. The plant, said to be the only one of its kind in the world, employs more than 250 instrument and sensors feeding data and measurements to a distributed control system intended to replicate actual working conditions.
Senior Teaching Fellow at Imperial Dr Colin Hale, explained that the original purpose of the venture had been to tackle the shortage of recruits for chemical engineering.
"One of the ways to do this was to set up this carbon capture plant so we could enthuse students to follow through on the environmental topics they have learnt previously. ABB shares this collective vision," said Hale.
Head of Energy Industries, ABB UK & Ireland Simon Wynne added that extending the partnership with Imperial provided students with necessary practical training to prepare for a career in industry. He pointed out a recent EngineeringUK report had assessed that more scientists were needed with sufficient skills to ensure the UK met emissions targets by 2050.
Interest in the potential demand for carbon capture and storage (CCS) appears to be borne out by the Global CCS Institute which, says ABB, cited that in 2022 there was a 44 percent increase in the number of CCS facilities around the world compared with the previous year.
With this in mind, ABB is investing heavily in technology solutions to lower the capital and operational investment cost, enable integration of carbon capture technology into existing and new operations and ensure the scale-up of commercial CCS.
In March 2023 ABB signed an agreement with London-based Pace CCS to improve access to the capture, transportation and storage of industrial carbon dioxide emissions more accessible, employing digital twin technology to to provide proof of concept. Again this year, the Government's Powering Up Britain policy for net-zero this year pledged £20 billion to encourage private investment and jobs in CCS.