First UK total-body PET platform hailed as treatment/research groundbreaker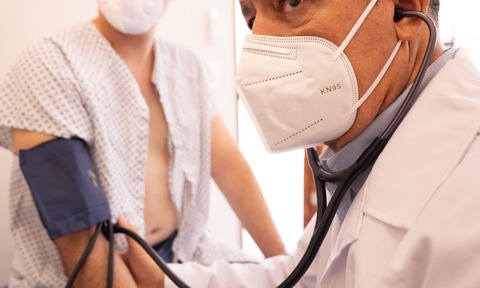 Leading medical bodies have pioneered the launch of the UK's first total body non-invasive PET imaging technique for early onset disease identification.
Partners the Medicines Discovery Catapult (MDC), the Medical Research Council (MRC) and Innovate UK say the positron emission tomography (PET) imaging platform for drug discovery will be the first of its kind in this country, providing a more comprehensive picture of human health for research.
They state that the National PET Imaging Platform (NPIP) offers higher sensitivity to provide new insights into anatomy to boost detection, diagnosis and treatment of complex, multi-organ diseases and boost the quality and speed of drug discovery.
Unlike existing PET technology it will not require the patient to be repositioned multiple times for a full-body view. Being faster quicker, it involves much lower doses of radiation, allowing in turn more patients to take part in clinical trials and so boost the scale and impact of clinical research projects.
Said the organisations in a statement: "This richer picture of human health will help us develop drugs and diagnostics more effectively and bring them to market quicker, benefiting patients and enabling the UK to unlock new opportunities to treat complex diseases like cancer and cardiovascular and neurological diseases."
It is equipped with two total-body Biograph Vision Quadra PET/CT scanners supplied by Siemens Healthineers and functions in near real-time. One facility will be jointly managed by the Universities of Edinburgh and Glasgow and the other by King's College London and Imperial College London, with both planned to become active in April 2024. The Government as invested £32 million into the project via the UKRI Infrastructure Fund.
Dr Juliana Maynard, Director of Operations and Engagement for the National PET Imaging Platform and Head of Translational Imaging at Medicines Discovery Catapult, said:
"PET scanning is nothing short of transformational for patients who need it the most. Total-body PET scanners can detect serious diseases with unprecedented speed and accuracy.
"NPIP will allow the kind of collaboration in imaging research the likes of which the UK has never seen before. It will set a new standard of excellence for UK medical imaging research, unlocking innovative discoveries and attracting the international research community to conduct clinical trials on British soil."