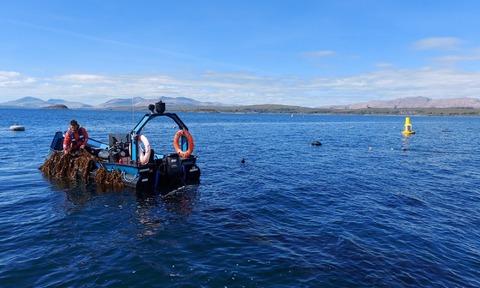 Seaweed is an intrinsic part of our existence on this planet and it could just be the very thing that saves it too, argues Vincent Doumeizel. That's why our perceptions of it need to change.
To put it bluntly, without seaweed our world wouldn't exist. Our oceans would be deserts, incapable of absorbing carbon or producing oxygen and our terrestrial vegetation (descendants from green algae) such as strawberry plants and roses would be mere figments of the imagination. However, this dystopian future isn't too far removed from the challenges we are currently facing. The climate crisis has been walking up the world's metaphorical driveway for decades and is now banging on our front doors.
In July 2021, the world recorded its hottest ever month since recording began 142 years ago and we are on track to breach the 1.5°C climate change target by 2027. Fundamentally, humans are already paying the ultimate price for the effects of global warming. Between 2030 and 2050, it has been forecast that climate change will cause an additional 250,000 excess deaths per year from climate change induced illnesses such as malnutrition. Yet despite the bleak forecast, seaweed offers a potential antidote for many of the world's problems resulting from a warming planet.
Seaweed – our planet's saviour?
It is thought highly likely that the first humans to arrive in America ate seaweed along the 'Kelp Highway' from California to Peru and Chile. Our evolution here on Earth can be traced back to seaweed for much longer than we thought possible. With an exponentially increasing population, comes an intrinsically linked urge to find replenishable and nutrient food sources. With 10 billion of us set to share this planet by 2050, we need to be feeding many more mouths without depleting what's left around us.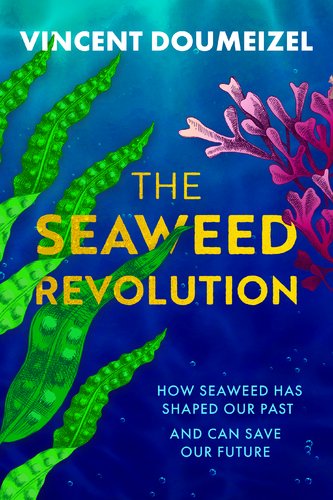 Seaweed could feed the planet if we cultivated it – it's as simple as that – yet, its consumption and consummation is only prominent in North Asia currently. Research shows that if we cultivated just 2% of the oceans, the protein requirements of the entire planet could be met without the need for additional intake of plant or animal protein. Seaweed simply provides the definition of a superfood. Seaweed are nutritional bombs that are low in fat with certain types [providing] B12, necessary for the proper functioning of our brains. The list of beneficial properties of seaweed is almost endless, but the bottom line is that this plant is something readily available to the world over. With seaweed staring us in the face as a potential saviour for the world's worsening state, questions should be raised as to why we are not yet reaping its benefits.
Safeguarding the future
There is a fundamental lack of knowledge surrounding the seaweed industry. Not enough people know about it or alternatively hold false preconceptions about its consumption. Even within the industry, we only know how to cultivate fewer than 50 seaweed varieties out of the 12,000 that exist.
The sheer scale of the potential seaweed industry requires a well-funded and resourced research team of specialists – which currently doesn't exist. For example, in France, there are only 70 scientists who've been tasked to research these 12,000 seaweed varieties. When you compare this to the 550 researchers who solely study two varieties of wheat in the country, you can see where priorities lie. This is a similar picture to most Western nations and needs radical change.
Farming seaweed can be difficult and requires a global initiative to build a safe, sustainable and regulated industry. Due to the immediacy and speed of the current climate crisis, a seaweed revolution requires significant capital and technology in research, with everyone involved working together. If the sector can achieve its full potential, it could employ 150 million people, with the potential for our oceans to produce 15 times more seaweed by 2050.
The list of beneficial properties of seaweed is almost endless, but the bottom line is that this plant is something readily available to the world over
The Global Seaweed Coalition (GSC), founded by Lloyd's Register Foundation and the United Nations Global Compact, is striving to tackle these obstacles through the introduction of a global standard when it comes to seaweed. The organisation is working to facilitate the emergence of an international seaweed sector by engaging with government, local producers, the private sector and other UN groups. Since it was founded in 2020, the organisation has granted seed funding to 24 projects in 26 countries.
For seaweed to become a viable and globally shared resource, safety regulations within the industry need strengthening – and establishing. The GSC is working to define three key safety areas.
These include:
Consumer safety: Working to define commonly agreed safety standards for seaweed products used by consumers.
Environmental safety: Ensuring scaledup production and processing of seaweed is sustainable and restores ecosystems.
Operation safety: Ensuring the welfare of workers is protected at every stage of the seaweed value chain.
In doing so, the organisation's members represent all sections from across the entire seaweed value chain; from smallholder farmers to multinational businesses, specialised research institutes to intergovernmental organisations, all working together to realise the full potential of the seaweed industry. If we can unlock the potential of our oceans in a regenerative way and ensure safety standards are embedded into the future of the seaweed revolution, this could be the turning point for generations to come. We can realistically feed our entire population while reducing social injustice and lessening the strain on our depleting finite resources.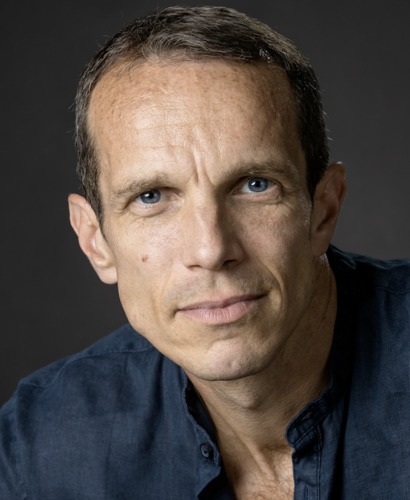 With 20 years' experience in the food industry, Vincent Doumeizel is now Senior Adviser for Ocean at United Nations Global Compact as well as director for the Food Programme for the Lloyd's Register Foundation. He leads the first global platform for Seaweed Stakeholders, the Global Seaweed Coalition and is author of the recentlypublished The Seaweed Revolution (Hero Press)