Sheffield scientists aid steel city to lead sector's transition to greener fuel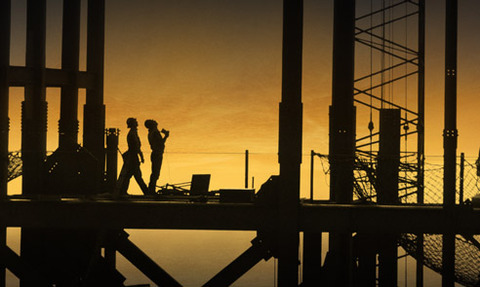 Sheffield's place as a steel industry pioneer could receive a renewed boost as it prepares to lead in the sector's transition to cleaner fuel.
A new project led by the Advanced Manufacturing Research Centre (AMRC) based in the city and the University of Sheffield's Energy Institute, in collaboration with energy company E.ON, Chesterfield Special Cylinders, Glass Futures, and Sheffield Forgemasters will pilot the generation of green hydrogen.
The project will be located at the Blackburn Meadows renewable energy park, with the aim of using it as a cleaner fuel source for Sheffield's steel industry and other energy-intensive sectors.
Funded by the Department of Energy Security and Net Zero's Net Zero Innovation Portfolio (NZIP), it is claimed the scheme could potentially help reduce carbon emissions from local sector by 40%.
The initiative has been granted an additional £1 million in government funding, making it one of only two projects to receive such support. The funding allows the project to proceed to a second phase, focusing on the commercial and engineering aspects of generating, transporting, and utilising hydrogen to scale-up for industry.
Stuart Dawson, AMRC chief engineer for hydrogen and a member of the project's technical steering committee, emphasised the critical role of enabling fuel switching from natural gas to low-carbon hydrogen in decarbonising high-temperature industrial processes that cannot be electrified.
"By working with local industry, the university's Translational Energy Research Centre and our Energy Institute, we are providing the combustion modelling expertise to accurately predict the thermal performance and emissions of Chesterfield Special Cylinders forging furnaces when switched from natural gas to hydrogen, along with the comparative performance of three new hydrogen-compatible burner designs."
A feasibility study conducted earlier this year found that transitioning steel furnaces to green hydrogen could be both commercially viable and sustainable over the long term. This transition could maintain furnace performance and product quality while reducing carbon emissions by an estimated 41.8% compared to using natural gas. This translates to potential annual savings of approximately 3,500 tonnes of CO2 per manufacturer participating in the initial trials.
Professor Mohamed Pourkashanian, head of the University of Sheffield Energy Institute, welcomed the project's second-stage funding and its potential for industrial decarbonisation. He highlighted the university's role in conducting computational fluid dynamic (CFD) modelling and in-depth hydrogen research to advance the transition to cleaner fuels.
Chris Lovatt, chief operating officer for UK Solutions at E.ON, noted hydrogen's potential role in powering energy intensive industries and long distance transport, and enhancing the role of district energy schemes in urban areas.
Added the AMRC's Dawson: "Over the past 20 years, the AMRC has been the catalyst for the regeneration of manufacturing within the region. Now, we also need to be the catalyst for sustainable manufacturing and this industrial decarbonisation project exemplifies this."