MRC £2 million targets hard to treat cancers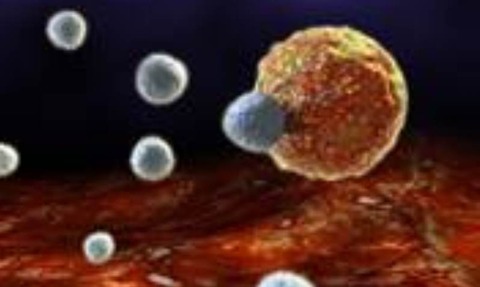 Cancers with notably poor survival rates are the targets of a £2 million Medical Research Council intervention to support researchers.
Brain, lung and oesophageal cancers are among those earmarked for attention, with the monies being divided equally between four research innovation teams enabling them to "work across disciplines on high-risk, high-reward projects towards improving outcomes of hard-to-treat cancers", said the MRC.
The group projects and leaders include:
Lauren Ford at Imperial College London developing techniques for the precision removal of brain cancer cells using a laser, aimed at reducing the impact of treatment on normal cells and provide real-time data on the nature of the cancer.
Ben Newland at Cardiff University researching the use of a cryogel placed at the brain tumour removal site, overcoming the blood-brain barrier and reducing the effects of drugs on non-targeted areas. This will be joint funded with Brain Tumour Research.
Tim Witney at Kings College London developing research on using artificial intelligence to read lung scans and better predict whether a cancer is resistant to treatment. This could create targeted drugs that selectively kill treatment-resistant cancer cells.
Sara Valpione at the University of Manchester and The Christie NHS Foundation Trust seeking to optimise engineered nanoparticle therapeutics for oesophageal cancer.
Dr Megan Dowie, MRC Head of Molecular and Cellular Medicine said:
"We look forward to supporting the teams towards achieving real-world impacts, both in a clinical setting and the real hope they may ultimately be able to offer to those suffering from some of the most challenging cancer diagnoses.
"The many new interdisciplinary connections formed will have a lasting legacy of future collaboration of life and physical sciences researchers. This will help achieve the step change we need to address hard-to-treat cancers with potential for translation to other types of cancer too."
Two further projects have been awarded £50,000 each:
Ljiljana Fruk at the University of Cambridge will develop engineered bacteria that can produce stroma reprogramming compounds and be activated and imaged by ultrasound. It is hoped these bacteria could be used to change the tumour environment – rather than kill cancer cells – potentially avoiding the need for highly toxic traditional cancer drugs and the development of drug resistance in patients.
Philippe Wilson at Nottingham Trent University will develop a proof-of-concept lateral flow test for the early detection of brain tumour recurrence, suitable for future patient self-administration.