Relief from scientific community greets Horizon Europe deal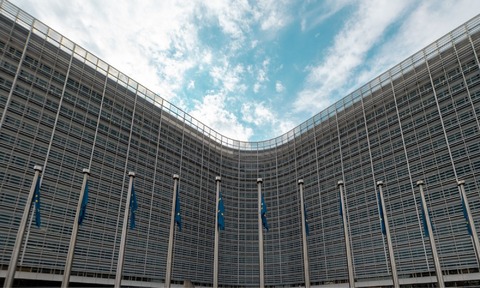 UK readmission to Horizon Europe and the Copernicus programme has been greeted with widespread relief by key scientific institutions.
The new deal sealed by Prime Minister Rishi Sunak EU Commission President Ursula Von der Leyen ensures the country's status as a fully associated member for the remaining life of the programme which runs to 2027.
It means UK researchers can once again apply for grants, bid to take part in projects and again lead consortia under the Horizon programme. Also, the country will participate in the governance of EU programmes after an almost three year exclusion.
It also enables cooperation beyond the EU as Norway, New Zealand and Israel which are part of the programme, while countries including South Korea and Canada are also hoping to join.
Prime Minister Sunak had to negotiate competing pressures from an overwhelming majority of the scientific community in favour of Horizon participation and Eurosceptics in its party ranks opposed to participation in an EU entity.
In a statement the Government laid heavy emphasis on the improved financial terms of association to Horizon Europe it had secured from the six months of talks with the EU, describing it as "a bespoke deal with improved financial terms for the UK's participation".
These include, it stated, "new financial protections for the British taxpayer, especially in the first years of association when UK scientists' participation will be recovering". Thus the UK will not pay for the time since 2021 when its researchers have been excluded from projects; costs for the country's association start from January 2024.
And there is an automatic clawback clause as UK participation recovers from the effects of the exclusion period. The country will be compensated should its scientists receive 'significantly less' money than the UK puts into the programme.
In addition to Horizon Europe the country will also again associate with the European Earth Observation programme Copernicus, with access to unique data providing early flood and fire warnings, and again bid for contracts.
But there was disappointment for some in science and industry when it was confirmed that the UK will not associate with the EU's Euratom programme, promising instead what Government described as a "new, cutting-edge alternative programme, backed by up to £650m to 2027".
Responses to the new Horizon Europe deal:
Dame Ottoline Leyser, Chief Executive UK Research and Innovation: "Today's agreement on UK association to Horizon Europe is brilliant news. The UK has a long track record of mutually beneficial participation in previous EU schemes and this decision enables us to build on those highly successful collaborations to maximise the opportunities membership of Horizon Europe provides. UKRI is looking forward to working with our communities and partners to capture the many benefits of Horizon Europe for researchers and businesses."
The Academy of Medical Sciences, British Academy, Royal Academy of Engineering, and Royal Society: "This is a great day for researchers in the UK and across Europe. The Horizon programme is a beacon of international collaboration and UK-based academic and industrial researchers will now be back at the heart of that."
Professor Sir Nilesh Samani, Medical Director, British Heart Foundation: "We are delighted that a deal has been reached for the UK's association with Horizon Europe, securing our future scientific relationship with our European neighbours. The collaborative, international research this agreement enables will be vital to accelerate developments that can save and improve the lives of the millions of people living with heart and circulatory diseases in the UK and Europe. Today's deal will facilitate renewed collaborations across Europe, cementing the UK's position as a leading research destination and attracting top scientific talent from around the world to deliver future ground-breaking discoveries."
Professor Dame Sally Mapstone, President Universities UK: "Overcoming the obstacles to association was no small feat and we are grateful to the government and the commission for their perseverance to secure this successful outcome. Horizon Europe has been the basis of scientific collaboration for over 30 years. From early detection of ovarian cancer to developing clean energy networks involving dozens of universities and many industrial partners, Horizon lets us do things that would not be possible without that scale of collaboration."
Professor Alan Boyd, CEO and president of drug development consultancy, Boyds: "It will provide the sector with a much-needed boost and recognises the valuable contribution the UK has made and continues to make to global scientific research and development. Regaining access to Horizon will enable the UK to reinstate its position as a European life sciences superpower."
Dame Professor Angela McLean, Government Chief Scientific Adviser: "This is great news for UK science and technology. International collaboration is a vital part of a thriving science ecosystem and association with the Horizon programme bolsters our plans to secure our status as a science and technology superpower."
UKRI International Director of UK Research and Innovation Frances Wood, added that UKRI would continue to support UK applicants to Horizon Europe through the National Contact Point network and the UK Research in Brussels, adding all funding opportunities in Work Programme 2024 will be covered by association and the UK guarantee scheme will be extended to cover all funding opportunities under Work Programme 2023.
NEWS: The UK and Science and Technology Facilities Council (STFC) claims two new reports it has commissioned demonstrate the benefits of collaboration with flagship European research institutions.
Technopolis Group, examined the council's involvement in the European Synchrotron Radiation Facility (ESRF) and the European X-Ray Free-Electron Laser Facility (European XFEL)
It said that from 2011-2020 the UK was one of ESRF's heaviest users with 3,300 research publications linked to ESRF and nearly €16 millions of contracts were won by UK suppliers 2015 and 2021.
In a second report it cited the UK as one of European XFEL's five heaviest users, with key research initiatives including energy management, healthcare, and new methods to purify water. UK-based suppliers won contracts worth €0.7 million with European XFEL, while STFC secured two flagship contracts to provide detectors and a laser.
For details click here.
PIC: Guillaume Meurice