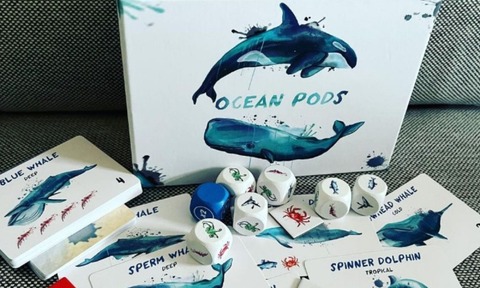 Leicestershire-based Molinarius Games has a water focus. So how does its Ocean Pods board game measure up for our duo
Is it fun?
The game has a simple drafting mechanic where each turn you roll several dice that have various resources on their faces (fish, krill, crab, seal and octopus) one of which you may collect. You can then, if you have the right resources in hand, conduct research and collect one of the marine animals at play. Here is where the tactics come into play. Firstly, the resources on the dice have different levels of scarcity which need to be balanced by what your fellow marine biologists have been collecting and the marine animals in play. The use of the research boat is a nice strategic element that prevents marine animals from the environment the boat is in from being collected. Each turn the player who gets the first pick of the resources rotates. What adds a challenge and makes this game semi-cooperative is the buildup of plastic pollution which requires some degree of sharing (or double-crossing!) or everyone could lose the game.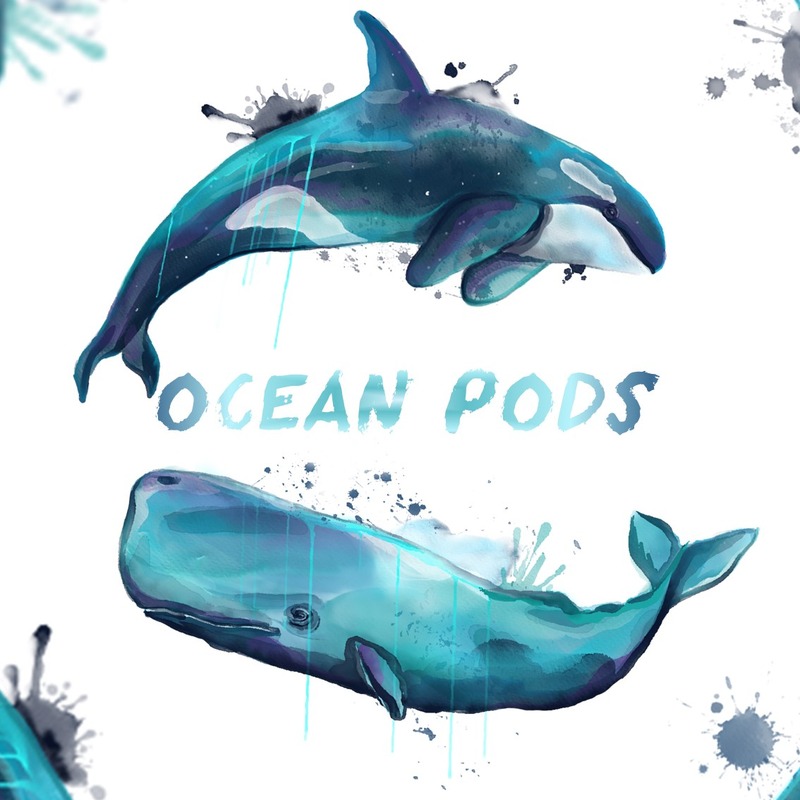 What is Ocean Pods?
In Ocean Pods, you assume the role of a marine biologist undertaking various research projects on the ocean's mammals. In each game you take on a new research project, like a commission, to find a 'unicorn of the sea' – a challenge to collect a narwhal. The challenges offer you a range of bonus points if successfully completed in the game. As the game proceeds, you travel through four different ocean environments (deep, costal, cold and tropical) in which you must carefully draft and use your resources to collect the various mammals on offer. You do have to be vigilant though! There is plastic in the ocean which threatens the very marine life you are observing. You must balance the needs of your personal research to work together with other marine biologists to protect the oceans.
Is it educational?
The spirit of the game is based on marine biology research and the game has a range of different marine mammals as the subjects. The game revolves around resources which are linked to some common dietary components of the game, but the direct relation is not that clear. In a way the game's simple message of the need to work together to preserve the beauty of the oceans is the most effective one and a valuable point to make.
Conclusion
A simple and quick to play drafting game that has a nice theme and various elements of strategic depth to keep players of all ages happy. The balance of pursuing your own interest while having to work together is a fun one and keeps everyone on their toes!
Details
Age 11+
2-5 players
30-45 minutes
Molinarius Games
Dr Louise Robinson is Lecturer in Forensic Biology and Dr Ian Turner an Associate Professor in Learning and Teaching, both work at the University of Derby