Innovate UK grants £1.6 million to boost oligonucleotide therapeutics manufacture with machine learning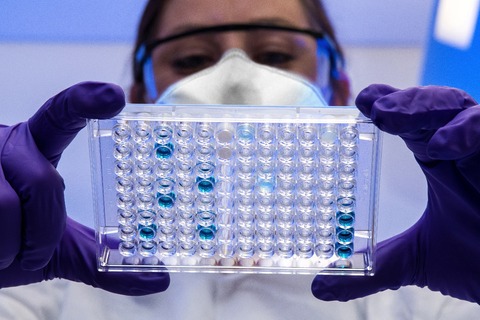 Cambridge-based software company Intellegens has secured a £1.6 million grant from Innovate UK, part of UK Research and Innovation (UKRI), to apply machine learning in the emerging field of oligonucleotide therapies.
In collaboration with the Centre for Process Innovation (CPI), the two year project will augment and validate the company's ML technology, Alchemite, as a tool to enhance productivity and yields of oligonucleotide therapeutic manufacture through performance prediction and optimisation of quality control.
Project support includes direct six leading research organisations, including top 10 pharma companies, among them Novartis and specialist biotech firm Silence Therapeutics.
Therapeutic oligonucleotides' potential in pharmaceutical research have not been exploited because, to date, manufacturing knowledge is limited to a few specialist companies and a multi-stage synthetic process is required with significant purification and analysis steps.
CEO of Intellegens Ben Pellegrini said: "The potential of oligonucleotide therapeutics to treat a vast spectrum of diseases is an exciting prospect that is unfortunately held back by manufacturing capabilities.
"We are extremely pleased to announce this Innovate UK funded collaborative project with CPI and experts from across the life sciences to apply Alchemite to improve manufacturing productivity of these next-generation therapeutics."
Pic: CDC