Sustainability transformers win £100k in RSC Emerging Technologies Competition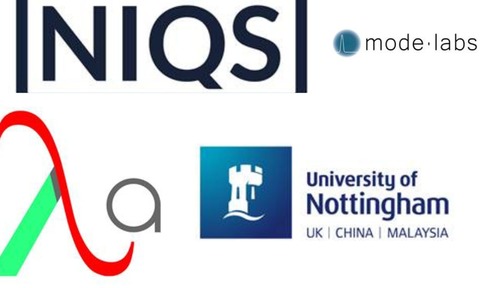 Four innovations hailed for their potential to transform various sectors and address pressing global challenges were announced as the winners of the Royal Society of Chemistry's 2023 Emerging Technologies Competition.
The winners will share £100,000 in funding to accelerate the growth and development of their businesses. Dr. Helen Pain, CEO of the Royal Society of Chemistry, emphasised the importance of recognising and encouraging technological advances that contribute to a sustainable future and drive economic growth.
Among the victors, the University of Nottingham won the Enabling Technologies category with its scalable platform for improved manufacturing processes in pharmaceuticals, agrochemicals, and fine chemicals. The continuous-flow Vortex Reactor technology utilises continuous photo-, electro-, and thermo-chemistry to streamline the construction of complex molecules while minimizing the use of chemicals, solvents, and processing steps.
Energy category winner was Lambda Energy's solution to reduce the carbon footprint of agriculture and enhance food security. Its light-changing materials technology claims the potential to increase farm production by 20%, boosting the availability of red light for plants and increasing crop yield without electricity.
Mode Labs Ltd. won the Environment category with optical microcavity technology for monitoring water pollution that enables targeted intervention, improved regulatory compliance, and better environmental outcomes.
In the Health category, NIQS Tech (Leeds) Ltd. emerged as the winner with its cutting-edge sensors capable of measuring glucose levels without the need for drawing blood or breaking the skin barrier. Instead, next-generation optical sensors and provides real-time measurements by touching the sensor with a finger, making diabetes management more effective and convenient.
The Emerging Technologies Competition aims to celebrate the finest chemical science innovations, spur the commercialisation of exciting ideas, and elevate the profile of overlooked solutions to society's most significant challenges..
A total of 24 companies were shortlisted for the final including Unilever, AstraZeneca, bp, Petronas, Reckitt Benckiser, Cargill, and Givaudan. Since the Emerging Technologies Competition began in 2013, 64 finalists and winners have gone on to raise £172 million in equity investment and grant funding. One winner has since been acquired for £28m, one of the competition's finalists was acquired for £623m, and another has since raised a $350m IPO on the US Nasdaq.