Algorithmic advance opens door for predicting Net Zero-friendly material structures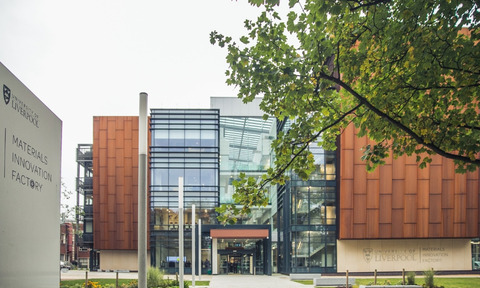 Scientists at the University of Liverpool have claimed a significant advance in the development of new materials for achieving net zero emissions and sustainable practices.
Publishing in Nature, the researchers said they had have demonstrated that mathematical algorithms could predict the structure of a material based on knowledge of its constituent atoms.
The team from the University of Liverpool's Departments of Chemistry and Computer Science developed an algorithm that evaluates entire sets of potential structures simultaneously rather than individually, indentifying synthesisable materials and in certain cases predicts their properties. Calculations were further speeded by the use of quantum computers.
The long term aim is to develop new materials for applications including clean power storage, low-energy computing and production of catalysts for environmentally friendly polymers and chemicals.
Previously, the variety of ways in which atoms can combine and the vast number of potential structures have made research slow, not least because f the challenges in predicting previously unknown structures.
Professor Matt Rosseinsky from the Department of Chemistry and Materials Innovation Factory at the University of Liverpool commented: "Having certainty in the prediction of crystal structures now offers the opportunity to identify precisely which materials can be synthesised and the structures they will adopt, providing a foundation for future technologies."
The objective is to harness chemical elements to create replacement materials for those dependent on scarce or toxic elements and identify materials that surpass the performance of existing ones.
Professor Paul Spirakis from the Department of Computer Science added: "Joining efforts of chemists and computer scientists was the key to this success. Our aim is to explore and apply more algorithmic ideas in the exciting adventure of discovering new and useful materials."
Research contributors to the published paper, titled 'Optimality Guarantees for Crystal Structure Prediction', were drawn from the University of Liverpool's Departments of Computer Science and Chemistry, the Materials Innovation Factory and the Leverhulme Research Centre for Functional Materials Design, with project funding from the Leverhulme Trust and the Royal Society.