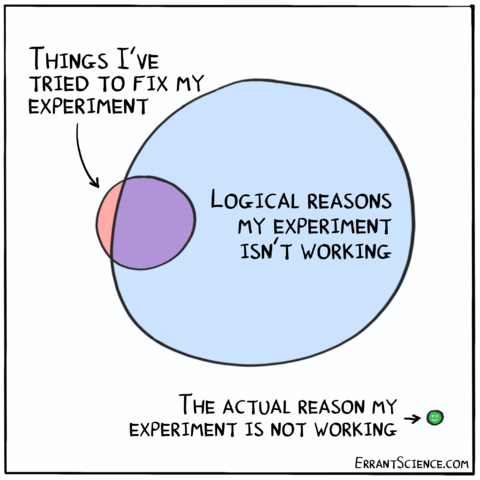 As an explanation for the unexplainable, magic frequently has the edge on science, says Matthew Partridge.
The author Arthur C Clarke did a great deal to advance the discussion of science and technology, and while he has many quotable quotes, the one that I think about a lot is:
"Any sufficiently advanced technology is indistinguishable from magic" [Hazards of Prophecy: The Failure of Imagination, Arthur C. Clarke (1962)].
This one of Clarke's three laws has sparked discussion about the impact of technology and people's perception of it. What I don't think is well discussed and almost certainly not intended by the author is that this quote also explains why it's magic's fault that my experiments don't work.
It can be tempting as a researcher to sometimes feel that we understand everything or at least can understand everything with enough careful thought and equations. And in theory (and in hindsight) this is often true.
But new technology and science exist right on the edge of what we understand. And while gaining that little extra bit of knowledge to develop a new synthesis or test a new material is just a tiny advancement from our existing knowledge, the thing that sometimes stops it from working may be far advanced from our understanding and can (for a while) be indistinguishable from magic.
For example, a long time ago I had an experiment that wasn't working. It should have worked because I'd done experiments just like it for ages and for my new project, I had only made one very minor change which I hoped would open up some new options. But it didn't work, and it didn't work in a way that made absolutely no sense. It was like writing my name in pencil and then trying to write my name in ink only to have the ink-filled pen paint a straight polka dot line.
What I am saying is that sometimes it's okay to work at a problem and throw your hands in the air and declare it magic and go find a sausage-in-a-bun
If you'd told me that it was a Penn & Teller magic routine, I would have believed you as it made more sense than the crazy theories I was trying to test.
As it turned out, five years later, the reason for my results was only revealed in a paper involving a low-angle X-ray scattering experiment in a salt mine and some rather fancy modelling by a team of physicists.
The answer, it will surprise you, was not magic. But if you'd told me that reason at the time then you might have well said: "Oh it's because you abracadabra-ed when you should have used Weezencake's Unreliable Algorithm" for all it would have meant to me.
Historically this is also true. When Ole Rømer started measuring the speed of light in 1668 the very ideas of the electromagnetic spectrum and quantum mechanics would have sounded more like occult spells than the reason for some of the interesting properties he was measuring. Then again it might have distracted him from inventing streetlights and running the Copenhagen police force... Rømer was a pretty interesting guy.
Now magic is certainly not the answer to any of the problems with my or anyone else's experiments and I am by no means saying that we should all apply to the Unseen University and start our wizarding degrees. What I am saying is that sometimes it's okay to work at a problem and throw your hands in the air and declare it magic and go find a sausage-in-a-bun. Eventually, the answer will not turn out to be magic, but it sure helps to blame magic while you work that out.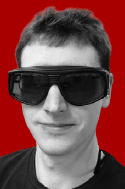 Dr Matthew Partridge is a researcher, cartoonist and writer who runs the outreach blog errantscience.com