Research provides a material boost for epilepsy treatment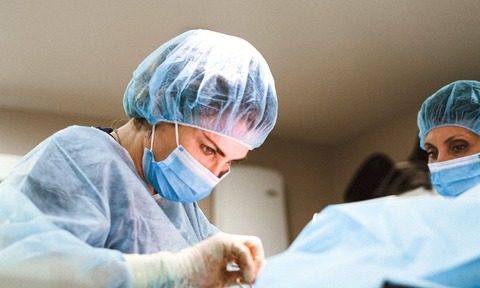 New materials for probes used in brain surgery could have the potential to provide a transformation in treatment for conditions such as temporal lobe epilepsy, claim researchers.
A bioengineering team from the University of Glasgow has developed a new, dissolvable coating for probes that could help overcome the challenge of implanting probes in the soft tissue of the brain.
The approach has particular benefits for temporal lobe epilepsy, which can be resistant to drug treatment.
However, while probes have had benefits when used for Parkinson's Disease and conditions such as obsessive-compulsive disorder, the use of so-called deep brain stimulation probes can be problematic, as their silicon material can cause scarring.
Working as part of the European-funded HERMES project, the Glasgow team were able to investigate the possibilities presented by flexible probes, as outlined in Advanced Nanobiomed Research.
HERMES, the €8 million Hybrid Enhanced Regenerative Medicine Systems project launched in 2019, combined 12 partners from seven EU countries examining ways to heal brain disorders using biological and artificial assets.
Flexible implants offer the chance of a wider number of locations within the brain and thus the possibilitiy of addressing a wider number of conditions. But they also increase the potential for bending or breaking during surgery.
Working with Italian colleagues, the Glasgow scientists looked at four different biological materials – sucrose, maltose, silk fibroin and alginate – as coatings for implants capable of acting as temporary stiffeners, allowing flexible probes to reach their target in the brain without bending, before dissolving once the surgery is complete.
Alginate-covered probes performed significantly well, increasing the force required to buckle from 0.31 millinewtons for an uncoated probe to 28.97 millinewtons. Silk fibroin performed best, however increasing the force required to 75.99 millinewtons.
Both also tested well for potential biocompatibility and lasted longer than the other materials before dissolving; a potential benefit in terms of longer operating times.
Research was supported by funding from the EU's Horizon 2020 programme, the University of Glasgow, the Engineering and Physical Sciences Research Council, and the European Commission.
Pic: Anna Shvets