Royal Assent opens door to gene edited food in UK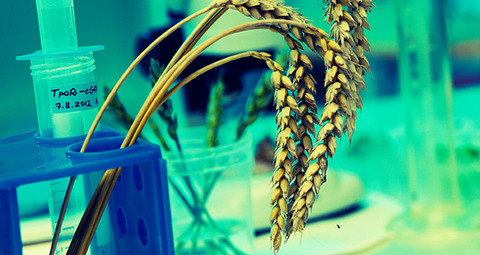 The granting of Royal Assent for the Genetic Technology (Precision Breeding) Act has finally opened the door for the commercial development of gene-edited food in England.
Speaking earlier in the week Department for Environment, Food and Rural Affairs (Defra) chief scientific adviser Professor Gideon Henderson predicted it would bring precision techniques from the lab to the field with benefits for agriculture and food production.
Unlike genetically modified (GM) food techniques, gene editing focuses on genetic changes to plant and animal DNA that occur naturally and through traditional breeding, said Defra in its original consultative document. GM can involve the introduction of genes from other species.
Both techniques had been restricted within the same EU regulation since a European Court of Justice ruling made in 2018. Since the UK's departure from the European Union, the Government had signalled its intention to relax the rules for gene editing.
Defra sources had argued that both economic and environmental benefits would accrue from the legislative changes. Making crops more resistant to disease would decrease dependence upon pesticides that harm wildlife such as bees. It also offered the opportunity to enable crop species to better cope with climate change.
The new Act is intended to apply to farm animal as well as plant species but further sanction will be required with Parliamentary approval essential before this is permitted.
However, both the recent pandemic and the current Avian Influenza threat is likely to further focus interest on the possible use of gene editing to fight bird flu, swine fever and other animal ailments.
But while the UK biotech industry is supportive of the changes, there is continued opposition in some quarters.
David Bowles, head of campaigns and public affairs at the RSPCA described gene editing as potentially a "huge step backwards for animals".
He claimed: "We do not believe this Act should include animals, whether they are farm, pet or wildlife. Invasive procedures are needed to create each line of gene edited mammals, there is no history of use for this powerful technology, and it can cause unintended changes to the genome, with unpredictable effects."
But Neil Ward EMEA VP of genomic sequencing firm Pac Bio insisted the legislation will provide give England's life sciences sector a competitive edge over the EU and called for improved education on gene edited foods to realise the benefits from more nutritious, climate resistant crops.
"This... is extremely positive for both food security and England's thriving life sciences sector. The UK has always been a leader in genomics, and this legislation will give England's agricultural sector further significant competitive advantage over the European Union.
"But signing the bill is only the first step. To get more nutritious, higher yielding crops onto our plates, there needs to be significant investment in genomics research and technology, as well as consumer education.
He pointed out that plant genomes are complex; some wheat varieties possessing more than five times as much DNA as the human genome.
"This means researchers require highly accurate crop reference genomes so they can be confident in gene editing decisions. Similarly, public education around the benefits and proven safety of precision breeding must be improved, ensuring that between farm and fork, any myths and controversy are dispelled," said Ward.