First female Chief Scientific Adviser Dame Angela set to assume role in weeks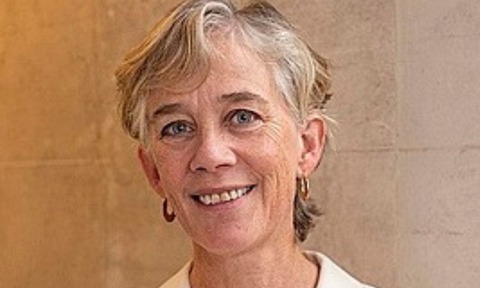 Newly-appointed Government Chief Scientific Adviser (GCSA) Professor Dame Angela McLean will take over from her predecessor Sir Patrick Vallance on 1 April.
Currently Chief Scientific Adviser to the Ministry of Defence, Dame Angela made history as the first-ever female GCSA, following an open competition process.
Her position combines responsibilities for providing independent scientific advice to the prime minister and the Government on key policy issues, together with heading the Government Science and Engineering profession.
Additionally, following prime minister Rishi Sunak's recent mini-reshuffle and departmental reorganisation, the Chief Scientific Adviser joins the executive team of the newly-created Department for Science, Innovation and Technology, now led by its first Secretary of State, Michelle Donelan.
Following the news Dame Angela paid tribute to the role of her predecessors, including outgoing GCSA Sir Patrick.
"I am delighted to take on this role at such an important time in our country for Science Innovation and Technology. All of us in Government are going to greatly miss Sir Patrick, and I look forward to working with colleagues to build on the work he has led during his time as GCSA," said McLean.
She noted that her mentor, the late Lord May, held the post between 1995 and 2000, adding "that personal connection adds a particular depth to my sense of honour in being asked to take on this role".
Dame Angela, who has been chief adviser to the MoD since September 2019, is Professor of Mathematical Biology at Oxford University Department of Zoology and a Fellow of All Souls College.
Her work on using mathematical models to analyse the spread of infections, the application of natural science in public policy and communicating scientific concepts to lay audiences made her an obvious candidate for the key scientific role in Whitehall.
She also played a key part in Government pandemic response, attending SAGE meetings and chairing the SPI-M-O subgroup preparing advice on management of the COVID-19 crisis.
Post-pandemic, the new appointee can expect numerous challenges following the creation of the new science Cabinet portfolio and continuing fallout for UK science in the wake of Brexit. Secretary of State Donelan noted, however, that her presence would provide an inspiration in tackling one issue in particular – the need to attract more women into STEM professions.
"Dame Angela is well respected across the science community and I hope this appointment will inspire more women and young girls to see STEM subjects as an exciting career choice," said Donelan.
"The UK is starting a hugely exciting new chapter in our future in scientific innovation and I congratulate Dame Angela McLean on her appointment as the new Government Chief Scientific Adviser."
Commenting on the appointment, the prime minister said economic growth would depend upon the country's ability to harness science and technological innovation.
He said: "I'm delighted that Dame Angela is taking on this role to advise the government on how we make this happen – building on Sir Patrick's instrumental work over the past five years, which included helping the country through some of our greatest challenges from the pandemic to climate change."
Pic: Wikimedia Commons