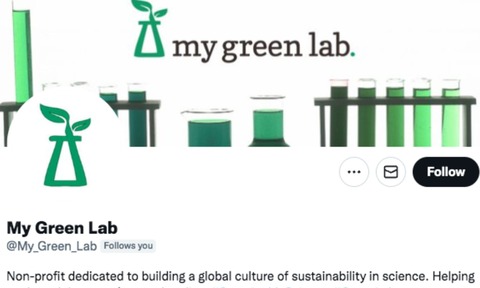 If the day job leaves little space to stay abreast of happenings in the lab world, Twitter does have its uses…
Elon Musk's takeover of Twitter may have caused concern and led to threats of Mastodon migrations but for now the social media giant continues to deliver an eclectic offering of the informed, eccentric and downright practical among its many science accounts. We've taken a trawl through our own @laboratorynews account, plus those of our sister publications @Laboratory_talk and @PE_Mag, to share a few of the regulars on our Twitter beat. Feel free to email your recommendations… suggestions welcome.
@My_Green_Lab
My Green Lab, the non-profit dedicated to building a global culture of sustainability in science, was a significant presence at Lab Innovations, driving the Insights & Innovation seminar series and myriad collaborations with industry and academia aimed at establishing international certification.
@UEAResearch
Remember last year's 'Climategate' TV film The Trick? Research by University of East Anglia was the focus. Check out what other waves it's making now. @ConversationUK Independent news website with a difference. Writers are all academics and researchers but it's the broadest of churches, with almost any qualifying institution represented. And if you need to take a science holiday, there's just as much content from the humanities end of the spectrum.
@CHROMacademy
Where do you go for a better understanding of chromatography and mass spectrometry? You could begin with the world-leading eLearning platform for those very subjects.
@chrischirp
UCL Clinical Operational Research Unit's Professor Christina Pagel is a force in academia and, with 207k followers and counting, in the Twittersphere too. Healthcare, women in STEM and she's a generous retweeter and curator of others' content too.
@UKRI_News
Supporting world-leading research and innovation to push the frontiers of human knowledge and generate social, cultural and economic impact. Can't improve on their words.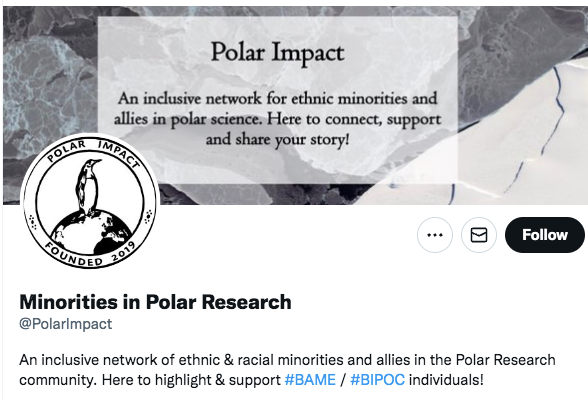 @PolarImpact

An original take on diversity which offers, in its own words, an inclusive network of ethnic and racial minorities and their allies in the polar research community. Timely too, given the increasing importance of the far north and south in environmental and geopolitical issues.
@DaphneJacksonTr
Don't be fooled by the ethereal title; the Daphne Jackson Trust is seeking to make practical change by "realising the potential of returners to research careers following a career break". Hear, hear to that.
@PLOSBiology
PLOS Biology, the PLOS flagship journal in life sciences, is a highly selective open-access, peer-reviewed general biology journal. But you probably know that.
@DFKennedy
The Aussie professor provides a regular sift through the history files to remind us of the shoulders we're standing upon.
@Scientifica_Int
A commercial one, this: Scientifica provides equipment and support to researchers performing electrophysiology, multiphoton imaging and optogenetics experiments but also grasps that there's more value in a Twitter platform that shares content other than just its own.
www.youtube.com/c/SamWebster
Not Twitter but YouTube and just too good to miss. Sam Webster's engaging approach to anatomy lecturing is enhanced by all too lifelike models. If that doesn't test your resolve, check out his 'This is what I'm training you for…' vlog to follow partner Kim's crochet needle nightmare trip to A&E. All presented to the sound of gothic soundtrack 'The Forgotten Rusty Carousel'. Our thanks to Game Theory columnist Professor Ian Turner (@DocWithThe Socs) for this suggestion.