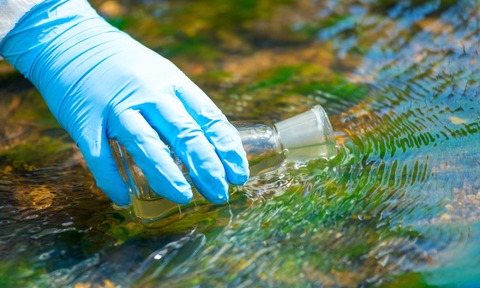 Nitrogen pollution receives less environmental attention than it has merited, says Calum Preece, but smaller labs are now able to play their part.
With the global threat of environmental breakdown on the rise, researchers need to be able to easily access the tools and methodologies they need to monitor key environmental trends. The availability of such tools is crucial to international efforts to accurately measure and mitigate the impact of harmful greenhouse gas emissions.
The field of nitrate analysis is a representative example of the importance of better analysis methods. Nitrogen pollution typically receives less attention than other greenhouse gas trends, in part because of the difficulties associated with the most common methods of analysis, but new methods for nitrate analysis are lowering the barriers to entry for smaller laboratories and bringing more attention to the challenges of nitrogen emissions.
Here, we will explore the significance of nitrate pollution research and examine new advances in analysis protocols that will help make it easier to perform this kind of research in future.
The case for greater investment in nitrate analysis
As with many other forms of environmental damage, nitrogen pollution is currently on the rise throughout the world. The burning of fossil fuels and overuse of artificial fertilisers is resulting in a build up of nitrates in the environment, leading to a number of harmful consequences:
Nitrates leach into groundwater supplies from sewer faults and animal waste created by livestock farming, polluting aquifers and drinking wells, posing a threat to human health if consumed
Excess nitrate runs off into surface waters, increasing nutrient availability and causing toxic algal blooms and eutrophication, which can ultimately contribute to the formation of vast marine dead zones
Environmental nitrate is oxidised to generate nitrous oxide (N2O), a greenhouse gas with 300 times more warming potential than CO2. Around 40 per cent of N2O emissions are estimated to come from anthropogenic activity.
Analytical methods such as stable isotope analysis are crucial to understanding these processes, allowing researchers to separate different sources of nitrate and determine what the most significant causes of nitrate pollution might be. This enables stakeholders to identify the sources, sinks and cycling of nitrogen throughout terrestrial, atmospheric and marine ecosystems, making it easier to create viable solutions to this pollution problem.
How new sample preparation methods can make nitrate analysis cheaper and easier
Stable isotope analysis of nitrates requires dissolved nitrate samples to be converted to N2O prior to analysis, because it is not possible to analyse nitrate directly using isotope-ratio mass spectrometry. This process, which must be free from isotopic fractionation, allows researchers to assess 15N and 18O ratios within the sample and provide key insights into its environmental origins.
Traditionally, the main techniques for converting nitrate to N2O require microbiological sample preparation, which involves the difficult cultivation of special denitrifying bacteria in idealised conditions. Alternatively, labs have used a chemical approach that relies on hazardous reagents like cadmium and sodium azide, requiring thorough risk assessments for labs trying to purchase or dispose of these materials.
The difficulties associated with these processes have created significant entrance hurdles for any laboratory looking to invest in nitrate isotope analysis, and this has often made it impossible for smaller or less well-resourced facilities to contribute to this type of research. As a result, researchers have been looking for new ways to greatly accelerate and simplify the sample preparation process, to enable more laboratories to carry out nitrate isotope analysis.
A key breakthrough has since been achieved by researchers Dr Mark Altabet and Dr Leonard Wassenaar, who published a paper in 2019 [1] on a groundbreaking one-step conversion process that uses titanium (III) chloride to reduce dissolved nitrate to N2O gas in septum sample vials. This method avoids the need for hazardous reagents or maintaining bacterial cultures, with a sample preparation process that takes only a few minutes and produces fully prepared samples within 24 hours.
As the new titanium(III) method can be carried out using basic laboratory infrastructure, even novice labs are now able to perform high-quality isotopic analysis of nitrate, utilising reagents that are safe to use, easy to dispose of and readily available. The method can be adapted to many existing laboratory setups, while Elementar's new EnvirovisION platform has been configured and enhanced specifically to utilise the titanium(III) technique, helping to improve access to nitrate isotope analysis and further establish this as a new mainstream methodology.
Ultimately, the current nitrogen pollution trends seen all over the world cannot be remedied without significant investment in research. Insights gained through nitrate analysis are needed to properly understand the underlying causes of nitrogen pollution. By developing new analytical methods to empower more laboratories to contribute to this essential research, it will become possible to achieve the breakthroughs the world so urgently needs.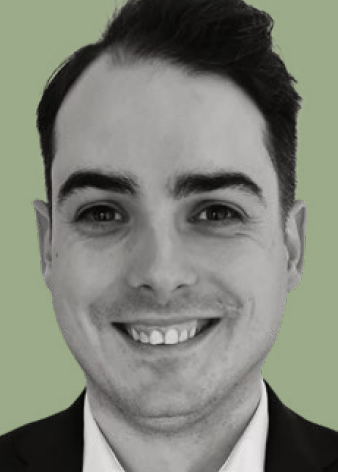 Dr Calum Preece is Environmental Market Manager at Elementar UK
References:
1 https://pubmed.ncbi.nlm.nih.gov/30980427/